297

Verified Customer Reviews
297

Customer Ratings and Reviews

Shopper Approved collects trusted reviews from customers who have made a verified purchase.
---
Delivery Time
5
4
3
2
1
Product Satisfaction
5
4
3
2
1
Would Buy Again
5
4
3
2
1
Would Recommend
5
4
3
2
1
Customer Service
5
4
3
2
1
Price Satisfaction
5
4
3
2
1
SHOW DETAILS
---
Kristi W.
4 weeks ago
website is very efficient and easy to navigate.
---
Genette D.
4 weeks ago
Great prices compared to other sites, and I appreciate that you give the option to switch out the color of the hardware. Thank you!
---
Sharon H.
4 weeks ago
To order was easy. If I am pleased with my shipment, then I would recommend to someone else.
---
wendy V.
12/29/2022
Thanks!
---
Scott D.
12/27/2022
Site was very easy to navigate and so many options. Loved the fact that the pocket doors were complete packages. Made it so much easier.
---
Anirudha M.
12/23/2022
Great store of doors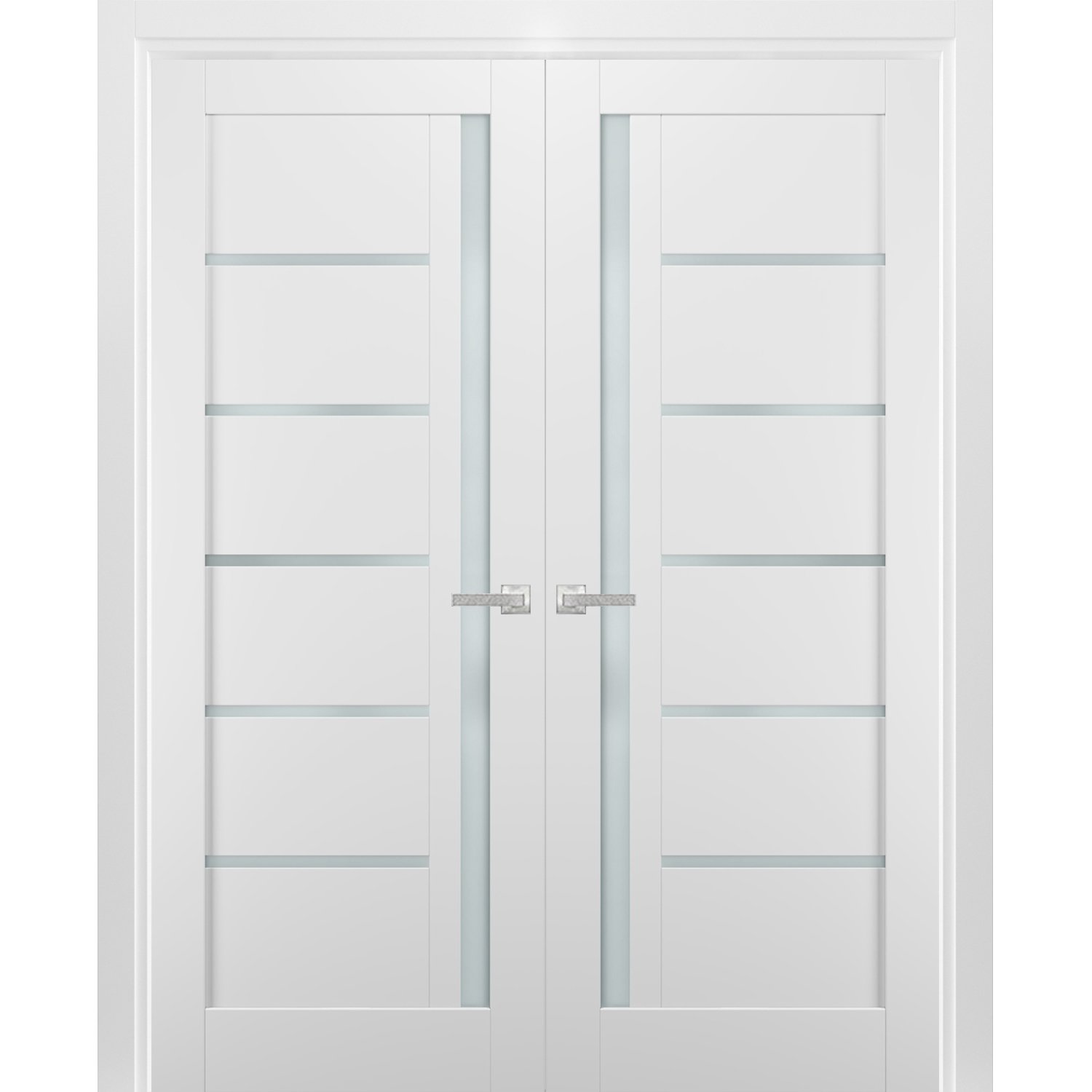 12/23/2022
Amazing Door for reasonable price.
---
Carol D.
12/22/2022
Thank you
---
Peter K.
12/21/2022
United Porte customer service is very helpful!
---
Julie L.
12/19/2022
I was very pleased you had the doors in stock that I needed! Tge description said they were pre-hung, which they are not. Also, there were no instruction that came-I had to look that up. Those things being said, it still was worth the savings in money! The doors themselves are beautiful and arrived very quickly. Very happy about that.
---
Bubba
12/18/2022
Xxxxxx
---
carlos ..
12/16/2022
Thank you
You gave me all the information
---
alfonso T.
12/13/2022
So far do good, just ordered, hope delivery will be as satisfactory
---
Stephanie G.
12/11/2022
Quick shipping
---
Carla N.
12/08/2022
Was pleased to get a small unadvertised discount by asking the chat rep. Every little bit of savings is helpful.
---
Edward E.
12/07/2022
I have only ordered some color samples , but am looking forward to ordering some doors
---
Stephen J.
12/07/2022
Only confusion was it wasn't clearly indicated where the shipping address should be entered.
---
Eugene M.
12/06/2022
They delivered doors in the rain and didn't knock.
---
michael A.
12/05/2022
very good quality door and hardware
---
Jeanette S.
12/03/2022
The only complaint that I have is I was not informed when the delivery was going to be. We were out all day and came home to the doors left on our porch. Luckily no one took them.
---
Susan E.
12/01/2022
I have ordered interior barn doors from United Porte before for our new construction homes. They are good quality doors and I have been pleased with the look and durability of them.
---
Why Trust Verified Reviews?
Verified Reviews are real, authentic reviews collected from actual paying customers, using Shopper Approved's Verified Review Platform. When reviews are Verified by Shopper Approved, you know that you can trust them to make better buying decisions.

Unverified Reviews on the other hand, are reviews collected by Open Review platforms that allow anyone to leave a review, without any validation or proof of purchase. Unfortunately, most reviews you read online are Unverified Reviews, and can't be trusted.

As a consumer, here's how you can tell the difference:

Verified Reviews from Verified Review Platforms like Shopper Approved, have much higher review counts and higher overall Star ratings, because they attempt to collect reviews from every single paying customer.

Unverified Reviews from Open Review Platforms, tend to have much lower review counts and more negative Star ratings, because people with bad experiences are primarily those who leave reviews. This often creates a misleading, inaccurate portrayal of a companies true reputation.

So, when searching for Verified Reviews, look for the name you know you can trust. Shopper Approved.
Are you a Business?
See What Shopper Approved
Can Do For You