756

Verified Customer Reviews
756

Customer Ratings and Reviews

Shopper Approved collects trusted reviews from customers who have made a verified purchase.
---
Would Recommend
5
4
3
2
1
Would Buy Again
5
4
3
2
1
Product Satisfaction
5
4
3
2
1
Delivery Time
5
4
3
2
1
Customer Service
5
4
3
2
1
Price Satisfaction
5
4
3
2
1
SHOW DETAILS
---
Muhammad K.
2 days ago
Good experience and seems to be a good product.

Muhammad Khan
---
PeggyAnn K.
3 days ago
You should take paypal. It's better than regular credit. And just because I was going to order the handle from you, you wanted to charge me $70. more in shipping??? That's a bit much!!
---
Sharon D.
5 days ago
So far so good
---
James E.
6 days ago
Only place who had what I wanted. Very clear choices and additions.
---
Sharon F.
6 days ago
Great items and prices
---
STEFAN A.
2 weeks ago
Estimated delivery dates by state would be helpfu.
---
Julianna J.
2 weeks ago
Great selection and value.
---
wyatt P.
2 weeks ago
your company sent me an offer for 5% and the code did not work; in fact, I actual had to search online for active codes and was able to get 3 %. Your company should not sent email discounts that do not work just to get a sale.
---
Hal B.
2 weeks ago
Nice and easy ... thank you!
---
Audrey A.
2 weeks ago
Choosing a door was easy. Lots of options.
Check out process easy. The delivery charge is expensive at $169.00.
---
Rebecca L.
3 weeks ago
Customer Service was not good - could not understand the person on the phone. Very frustrating. Website is not intuitive.
---
Mark H.
3 weeks ago
Looking forward to getting the doors, may be buying many more in the future. Thanks, mark
---
Kirsten B.
3 weeks ago
Shopping experience was quick and easy thus far
---
Wayne C.
3 weeks ago
I am satisfied with the navigation of the website. I after exploring the options we did find a product we are happy with. I only wish the back side of the door was displayed. There was a description however.
---
Tabitha M.
3 weeks ago
Please have customer support contact me ASAP.
Merchant Response
unitedporte.us recently attempted to reach out to this customer via the Shopper Approved Customer Resolution Center, and is currently awaiting the customer's response.
3 weeks ago
The doors arrived missing hardware and the trim pieces. Multiple missing pieces that not only affect the functionality but the aesthetic of the pieces. Given that the doors cost well over a thousand dollars, there is not a chance I would order these again, nor would I ever recommend anyone to order them. Why waste a 1000 dollars on something you can't even use.
---
Anthony C.
3 weeks ago
We we pleased with the online resources and process for ordering, delivery and pick up options, and the product.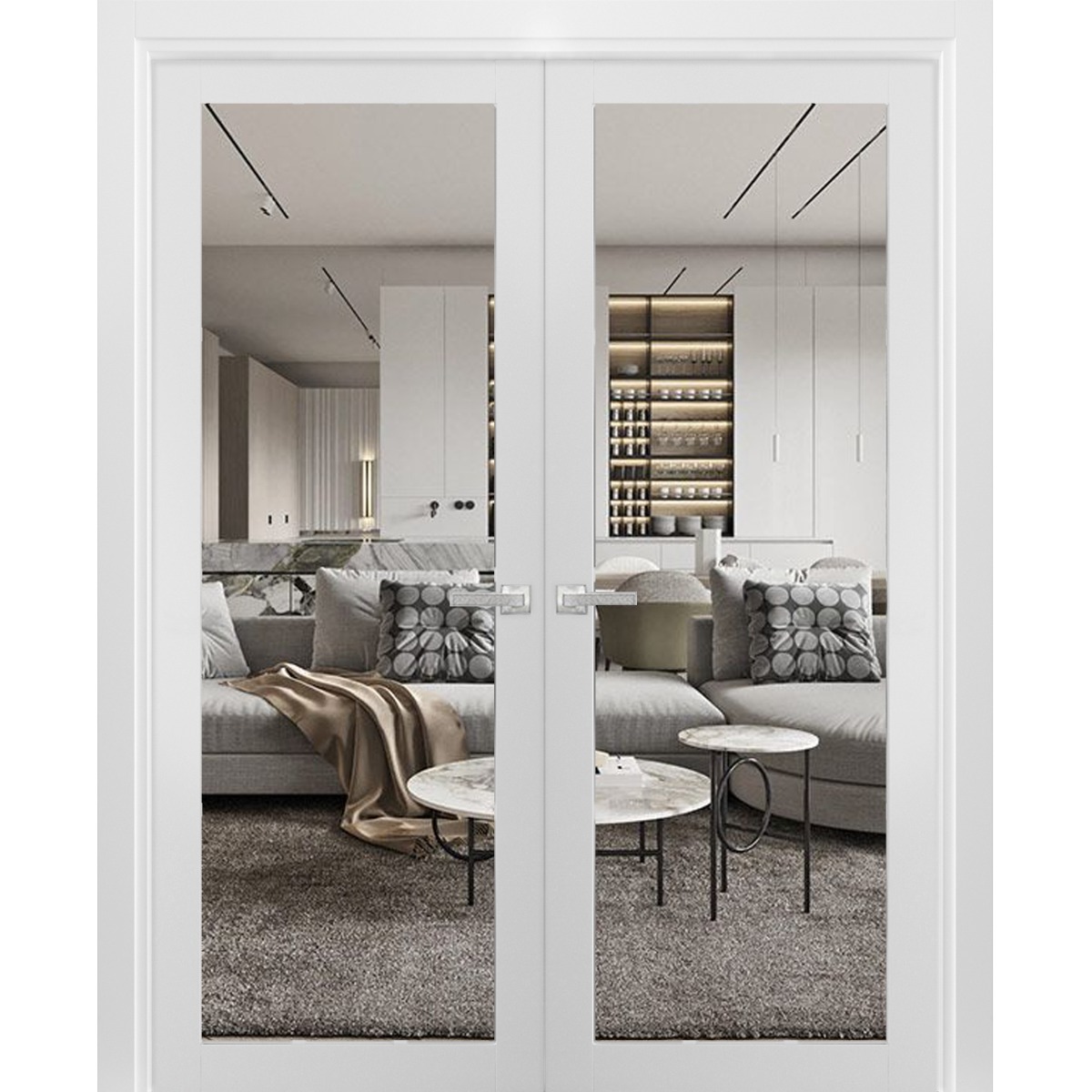 3 weeks ago
We love our doors!
The doors are very nice. Our contractor was impressed with the quality. Would buy them again for sure. Not a DIY install, have a contractor/pro help!
---
Terrance W.
3 weeks ago
Easy and good price
3 weeks ago
N/A
---
Kirk A.
3 weeks ago
Shipping is expensive.
---
Diane G.
4 weeks ago
I love these doors - have been replacing my current doors with these - still have more to do
---
Andrew D.
4 weeks ago
Website hard to navigate
---
Why Trust Verified Reviews?
Verified Reviews are real, authentic reviews collected from actual paying customers, using Shopper Approved's Verified Review Platform. When reviews are Verified by Shopper Approved, you know that you can trust them to make better buying decisions.

Unverified Reviews on the other hand, are reviews collected by Open Review platforms that allow anyone to leave a review, without any validation or proof of purchase. Unfortunately, most reviews you read online are Unverified Reviews, and can't be trusted.

As a consumer, here's how you can tell the difference:

Verified Reviews from Verified Review Platforms like Shopper Approved, have much higher review counts and higher overall Star ratings, because they attempt to collect reviews from every single paying customer.

Unverified Reviews from Open Review Platforms, tend to have much lower review counts and more negative Star ratings, because people with bad experiences are primarily those who leave reviews. This often creates a misleading, inaccurate portrayal of a companies true reputation.

So, when searching for Verified Reviews, look for the name you know you can trust. Shopper Approved.
Are you a Business?
See What Shopper Approved
Can Do For You