sprintboostersales.com Reviews
2,761

Verified Customer Reviews
2,761

Customer Ratings and Reviews

Shopper Approved collects trusted reviews from customers who have made a verified purchase.
---
Would Recommend
5
4
3
2
1
Would Buy Again
5
4
3
2
1
Product Satisfaction
5
4
3
2
1
Customer Service
5
4
3
2
1
Price Satisfaction
5
4
3
2
1
SHOW DETAILS
---
HAYRI C.
1 day ago
I use all my cars
Company Choice
Trustable brand
Product Choice
Know the brand very well
---
Arthur L.
1 day ago
Easy
Company Choice
Youtube videos
Product Choice
Youtube videos
---
Joseph M.
1 week ago
Easy to navigate
Company Choice
It's the only product that is left for my 2001 996TT
Product Choice
I have similar device different mfg. I installed in my wife's Alfa Romeo Stelvio. Been searching for this for my 996TT just happened to come across it when creating a list of upgrades.
---
Ron D.
1 week ago
I found shopping experience both easy to use as well as provided important vehicle information to confirm fitment.
Company Choice
Provided best information on product
Product Choice
Best information on product
---
Frank
1 week ago
Very good
---
Din
1 week ago
Product has some good reviews. Hope to more places for shipping.
Company Choice
For better fuel economy
---
Alexander D.
1 week ago
Easy to find the right unit and to make the purchase. Unclear on expected delivery date, though.
Product Choice
I own several vehicles and have installed Sprint Booster units in all but one.
Company Choice
Discount offered
---
Alex C.
1 week ago
easy.
Company Choice
Porsche club
Product Choice
fits my car
---
Enrique V.
1 week ago
This is my 3rd time ordering. I love it! First time ordering for an American car
Company Choice
Past experiences
Product Choice
To improve my daily drive
---
Adam R.
1 week ago
Easy to place order
Company Choice
Read overall reviews
Product Choice
Heard good things, wanted to give it a try
---
Justin A.
1 week ago
3rd time I bought this for three different vehicles…says a lot
---
Scott P.
2 weeks ago
Easy to order. Cheaper than retail.
Company Choice
I have Sprint Boosters installed in my 2008 Mazdaspeed 3, 2013 Kia Optimal SXL and 2018 Audi TT RS. Well worth the investment !
Product Choice
Ease of installation and cost - no better bang for your buck than this ! No matter if your car is stock or tuned, this will be the icing on the cake.
---
Michael L.
2 weeks ago , FL
Sprint Booster offers a quality performance enhancing product at a fair price while also offering continuous improvement in the products they offer.
Company Choice
Repeat customer very satisfied
Product Choice
Vastly improved performance of my vehicle
Vehicle information
2021 Chevy Tahoe PPV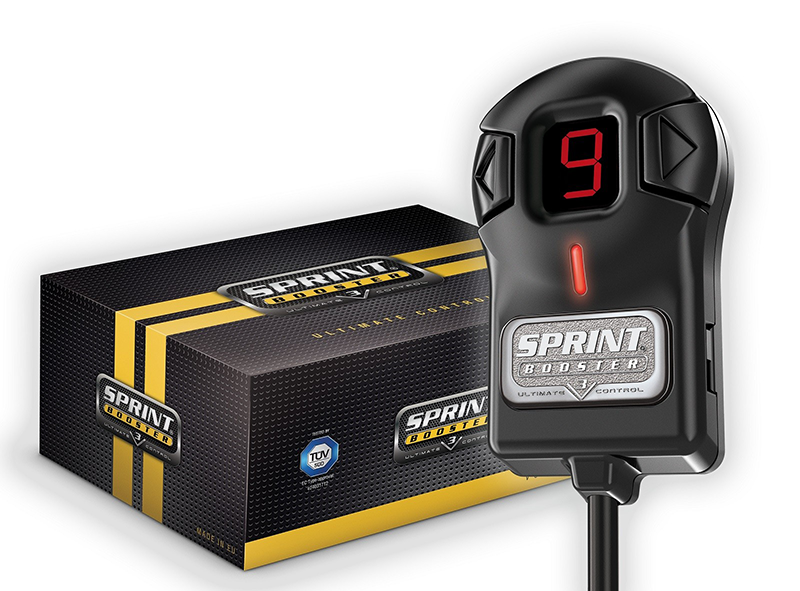 2 weeks ago
This Has to be the 6th sprint booster I've purchased for various vehicles. I've installed them in performance vehicles, daily drivers even diesel trucks. The result is always the same, increased performance and reliability.
---
William S.
2 weeks ago , Wisconsin
It was easy to order. Item was back ordered but after contacting customer service rep they kept me updated and expedited the order when the item was available. Very satisfied!
Product Choice
After reviews, cost and discounts.
Company Choice
Wanted to make sure I dealt with the right people.
Vehicle information
2017 Toyota Tacoma
2 weeks ago
Satisfied
The addition of the Sprint Booster to my 2017 Toyota Tacoma was an improvement to the throttle pedal response. I am satisfied with the different setting it offers and the ease of installation. I still have some throttle lag but the booster makes it much more unnoticeable.
---
Jerry H.
2 weeks ago , AZ
So far so good.
Company Choice
Have bought this product before and really like it.
Product Choice
good product
Vehicle information
1934 Chevy pickup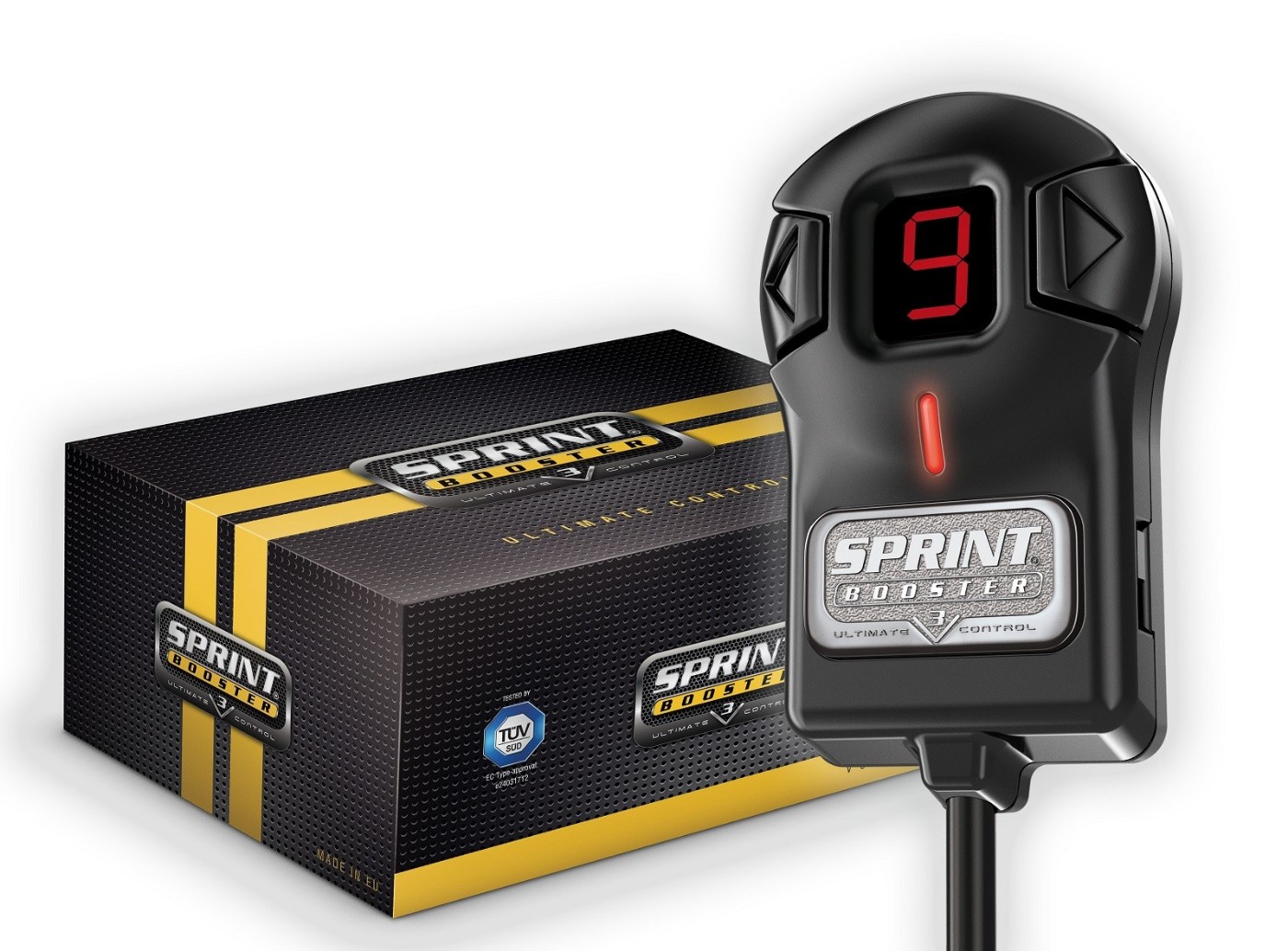 2 weeks ago
Must have to eliminate throttle lag
Great product, works beautifully.
---
Alex A.
2 weeks ago , Hawaii
Easy to deal with.
Company Choice
Neighbor told me about it
Product Choice
Performance
Vehicle information
2017 Toyota Tacoma TRD Pro 4x4
2 weeks ago
So far so good, but on the second day, the device went into Valet mode on its own and I had to unplug the wire to reset it. After I plugged it back in, it went back to showing the last mode I had set (sport 7) and I set up the pin for valet & lock pedal in case it happened again (I didn't have a pin set and could not get out of valet mode). I have not driven it again and I will update this review if needed.
---
Jonathan M.
2 weeks ago
Easy website navigation.
Product Choice
Hoping it makes driving my Panamera more exciting.
Company Choice
The acceleration on my Panamera is too slow.
---
Incorrect E.
2 weeks ago , Florida
The part that was sent to me did not march the electrical connector for my 2007 Honda CRV and couldn't be installed.
I did call customer service and provided the requested photos of the electrical connectors on my 2007 Honda CRV along with photos of the Sprint Booster connector that I received showing that they did not match.
I have not received a response to date to the email I sent.
I have returned the Sprint Booster per the return instructions provided in the original package, and I have received confirmation that the return package has been delivered to the merchant Mini Mania Inc.. Fedex tracking no.: 398340066301
Company Choice
Want a more responsive drive by wire experience with my vehicle.
Product Choice
Saw it on a Motor Trend show who tested it with good results.
Other good reviews.
Vehicle information
2007 Honda CRV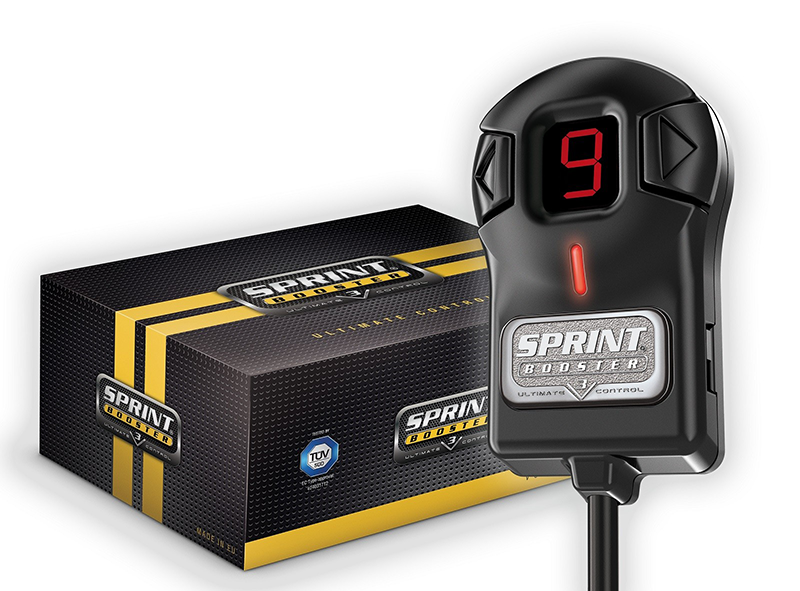 2 weeks ago
Incorrect electrical connector for 2007 Honda CRV
The product had to be returned because one of the electrical terminals did not march my 2007 Honda CRV. I tried to work with the company on getting a correct Sprint Booster and provided and email with photos as requested, but did not receive a response.
---
Chanh N.
2 weeks ago
Good
Company Choice
Good
Product Choice
Good review
---
rodney C.
3 weeks ago
awesome product purchasing 2nd one for my sons truck
Company Choice
USA products 20
Vehicle information
2006 taco 4cyc standard, 2020 taco 6cyc auto
Product Choice
usa all the way
3 weeks ago
A must for any vehicle, my 4cyc taco now feels like a sports car I'm getting better gas mileage too!! This product is made in the USA with materials from the USA the other brands are not
---
Why Trust Verified Reviews?
Verified Reviews are real, authentic reviews collected from actual paying customers, using Shopper Approved's Verified Review Platform. When reviews are Verified by Shopper Approved, you know that you can trust them to make better buying decisions.

Unverified Reviews on the other hand, are reviews collected by Open Review platforms that allow anyone to leave a review, without any validation or proof of purchase. Unfortunately, most reviews you read online are Unverified Reviews, and can't be trusted.

As a consumer, here's how you can tell the difference:

Verified Reviews from Verified Review Platforms like Shopper Approved, have much higher review counts and higher overall Star ratings, because they attempt to collect reviews from every single paying customer.

Unverified Reviews from Open Review Platforms, tend to have much lower review counts and more negative Star ratings, because people with bad experiences are primarily those who leave reviews. This often creates a misleading, inaccurate portrayal of a companies true reputation.

So, when searching for Verified Reviews, look for the name you know you can trust. Shopper Approved.
Are you a Business?
See What Shopper Approved
Can Do For You