sprintboostersales.com Reviews
2,800

Verified Customer Reviews
2,800

Customer Ratings and Reviews

Shopper Approved collects trusted reviews from customers who have made a verified purchase.
---
Would Recommend
5
4
3
2
1
Would Buy Again
5
4
3
2
1
Product Satisfaction
5
4
3
2
1
Customer Service
5
4
3
2
1
Price Satisfaction
5
4
3
2
1
SHOW DETAILS
---
Anonymous Customer
1 day ago
Wow!!!!
---
Girard B.
2 days ago
Easy to navigate
Product Choice
To have improved acceleration on my car
Company Choice
It's the main website that sells the product
---
Bruce S.
4 days ago
Wasn't good -- product never shipped and I had to cancel
Vehicle information
2014 4Runner
Product Choice
Better reviews than the competition and positive feedback in vehicle-specific forums
Company Choice
Found on Google
4 days ago
Should indicate a lack of stock at order time...
I couldn't get my product -- seemed it wasn't in stock. Waited more than a week for it to ship and it never did so I had to cancel.
---
Tanner
6 days ago , Colorado
Very satisfied. Quality product, fast shipping, happy customer.
Vehicle information
Toyota 4Runner
Product Choice
Seemed better quality than competition. Also liked the much smaller sleeker control unit
Company Choice
Red reviews online and in forums
6 days ago
Stop waiting, install one of these!
Can't believe I waited so long to pull the trigger on this! Best upgrade I've added to my 4Runner and it only took 5 minutes. Love the small sleek controller too, no need for that much bigger display those other guys have at all. The instant throttle response makes it feel like I have a different car, it just preforms so much better I can't believe it.
---
Glen S.
1 week ago
Very easy
Product Choice
Have one on another car
Company Choice
authorized dealer
---
Anonymous Customer
2 weeks ago
Awful experience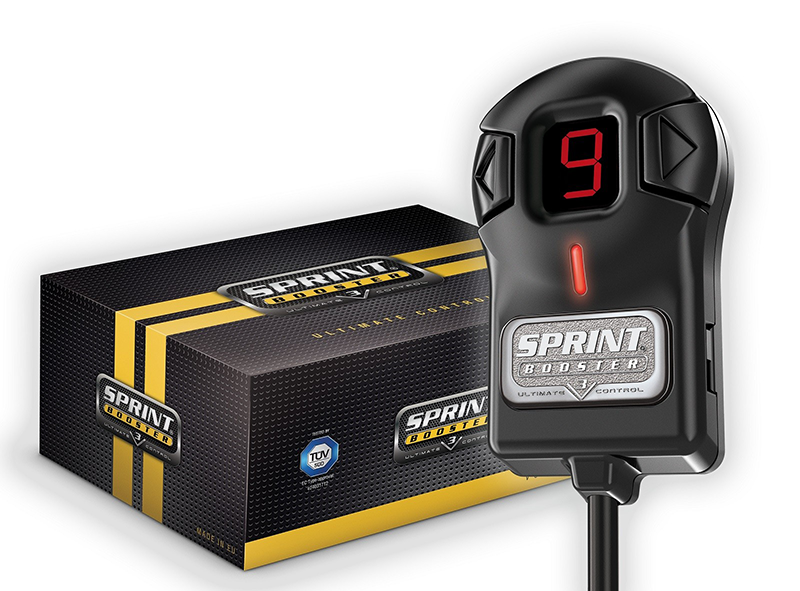 2 weeks ago
Ever received product. Had to get PayPal invoked to get refund.
---
JimC
2 weeks ago , ohio
All good, does what it's supposed to and easy to use.
Vehicle information
2015 Jeep Wrangler Sahara-con!
Product Choice
Seemed easier than the competition.
Company Choice
That's where I was directed from online searches.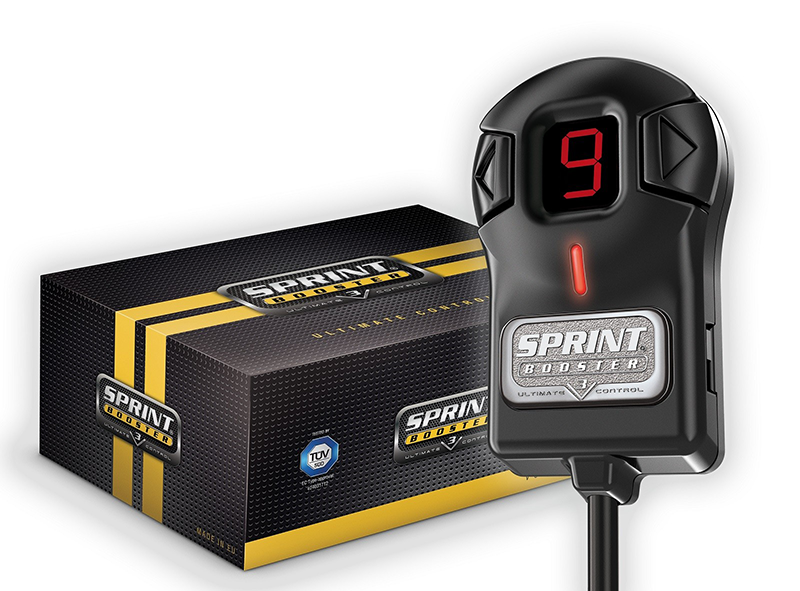 2 weeks ago
Super quick response for my Wrangler and not as complicated as others on the market.
Glad I bought this as it does help with the gas pedal response - which is all it's designed to do, especially for the Wranglers. I left the unit at it's default setting of Race-5, which seems good enough for city driving and when I need to pass on the freeway, almost immediate response. I'm giving it 4 stars because 4.5 was not an option, but it does do what it's supposed to, just not as dramatic as some folks have claimed, and the other reason is the delay in getting this item - took over a month due to manufacturing issues, which I thought those days were well behind us. They were nice enough to give me a discount and free shipping - I DO RECOMMEND IT!!
---
Anonymous Customer
2 weeks ago
I can't wait to try this part
---
Robert F.
3 weeks ago
Good!
---
Elmer C.
3 weeks ago
Simple, easy ,good prices
Product Choice
I want my car performing better
Company Choice
Recommended by a friend
---
Scott N.
3 weeks ago
Excellent
Product Choice
Pedal response increase
Company Choice
4Runner owner recommendation
---
James W.
3 weeks ago
Call back within an hour, and they were very friendly and helpful
Product Choice
It was recommended
Company Choice
It recommended to me by a good mechanic friend
---
Anonymous Customer
3 weeks ago
excellent
Product Choice
had one installed on my other vehicle
Company Choice
Quality
---
Arthur D.
3 weeks ago
smooth website
Product Choice
Reviews
Company Choice
Reviews
---
Eric B.
4 weeks ago
Found the application and checkout was quick and easy.
Company Choice
Repeat customer
Product Choice
I have used and installed Sprint Booster in all of my cars for more than ten years.
---
MarkB
4 weeks ago , Louisiana
Disappointed in the sales purchase that there was no communication from sprintboostersales on my purchase. I had to reach out about shipping information when I was told that the item wasn't available but my card was not charged until it was available. This would of been a better experience if sprintboostersales would of initiated that information without me having to reach out.
Company Choice
Reviews and price
Vehicle information
2019 BMW X3
Product Choice
Reviews and price, mislead on the website zero lag comments. I was looking for zero lag from dead stop but it took a deeper dive in the website to find that zero lag happens on the top end between 3rd and 4th gears and dead stop lag is only eliminated up to 60%.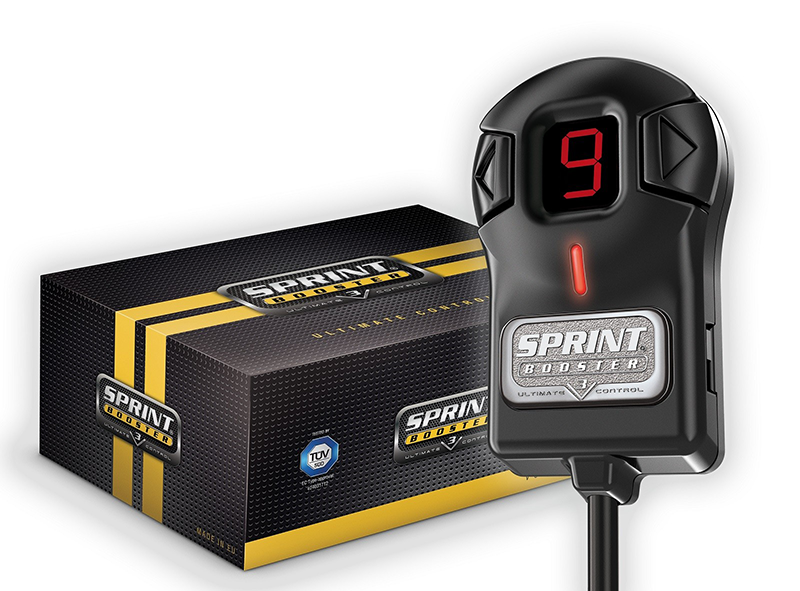 4 weeks ago
Buy it for the driving experience not to eliminate lag.
Made my 2019 BMW X3 come alive, like a new motor was installed. Very disappointed that the lag at take off is still there. Your web site boasted "Eliminates throttle lag", they documentation stated "Sprint Booster provides improved response up to 60%." I was hoping that 60% would be a better alternative to the factory lag but it was a major disappointment.
---
william H.
08/16/2023
Quick and easy ordering
Product Choice
Familiar with product from prior purchase
Company Choice
Used peoduct in the past
---
aa
08/04/2023
aa
Product Choice
aa
Company Choice
aa
---
Anonymous Customer
08/04/2023
All my cars have sprint ooster
---
Anonymous Customer
07/27/2023
Greatly
---
Why Trust Verified Reviews?
Verified Reviews are real, authentic reviews collected from actual paying customers, using Shopper Approved's Verified Review Platform. When reviews are Verified by Shopper Approved, you know that you can trust them to make better buying decisions.

Unverified Reviews on the other hand, are reviews collected by Open Review platforms that allow anyone to leave a review, without any validation or proof of purchase. Unfortunately, most reviews you read online are Unverified Reviews, and can't be trusted.

As a consumer, here's how you can tell the difference:

Verified Reviews from Verified Review Platforms like Shopper Approved, have much higher review counts and higher overall Star ratings, because they attempt to collect reviews from every single paying customer.

Unverified Reviews from Open Review Platforms, tend to have much lower review counts and more negative Star ratings, because people with bad experiences are primarily those who leave reviews. This often creates a misleading, inaccurate portrayal of a companies true reputation.

So, when searching for Verified Reviews, look for the name you know you can trust. Shopper Approved.
Are you a Business?
See What Shopper Approved
Can Do For You