1,031

Verified Customer Reviews
1,031

Customer Ratings and Reviews

Shopper Approved collects trusted reviews from customers who have made a verified purchase.
---
Delivery Time
5
4
3
2
1
Customer Service
5
4
3
2
1
Price Satisfaction
5
4
3
2
1
SHOW DETAILS
---
Gary
3 weeks ago
I am happy with their service.
Product Choice
It is a relatively inexpensive scanner that works well in our office.
Company Choice
I am able to quickly find what I need and order.
---
David C.
3 weeks ago
User friendly, simple to use web site.
Product Choice
Specific to equipment we use.
Company Choice
Internet search
---
Rick M.
09/30/2022
Very easy to navigate the website.
Product Choice
Reliable
Company Choice
Fair pricing and quickly ships.
---
Deann A.
09/22/2022
Scan Tastik is great to work with every time!
Company Choice
Scan Tastik is great to work with every time!
---
Ron
08/08/2022 , IL
They have been responsive and helpful to my inquiries and issues both before and after purchase.
Product Choice
Purchased a WideTek 48" roller scanner that fit the needs of a project.
Company Choice
Contacted them based on their excellent website and the fact that they offered government discounts.
---
Ed H.
08/02/2022
Easy site to navigate
Product Choice
We like Fujitsu and this replaced the older one we had. Same speed and class that we like.
Company Choice
Lowest prices and good selection of scanners
---
chuck Z.
07/19/2022
the shopping cart needs to be updated. very old looking
Product Choice
your online persons recommendation
Company Choice
recommended by Tempo solutions. Blair Frazier
---
Debra
07/14/2022
Happy to find a place that answers their phone.
---
David H.
07/14/2022
Great so far. We couldn't pass up the deal they offered.
Company Choice
We ordered from them before and receive most items pretty quickly.
Product Choice
Our scanner broke so we needed to replace it - same model.
---
Shirley
07/08/2022
Good.
Product Choice
Recommended
Company Choice
They seem to be very knowledgeable about their products.
---
Gerald D.
06/10/2022
Good
Product Choice
Type of scanner
Company Choice
Purchased before and had a good price.
---
Tim Y.
06/07/2022
Jeff quoted me a great price that I couldn't pass up especially now with prices increasing on everything. I'll be back when I need another scanner.
---
Dennis
06/01/2022
I am very happy with the service I received so far. Our scanner broke and we needed a new one. They were very helpful in making sure I chose the right one to work within our office.
---
Thomas G.
05/20/2022
Best prices. Excellent service. Need help? Call them and a real person will get you a fast answer.
Product Choice
Fits my business.
Company Choice
Great service and best prices. Bought from them for 10+ years.
---
stephen M.
05/12/2022
very efficient no problems
Product Choice
I need it
Company Choice
costumer service was great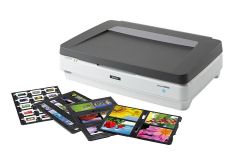 05/12/2022
Exactly what I was looking for and came much quicker than I expected thank you very much love it
Exactly what I was looking for and came much quicker than I expected thank you very much
---
Philip L.
04/06/2022
Easy to navigate. Old school ordering page.
Product Choice
I purchased the same model before for evaluation for my company. Though the SP-1120N is a basic, entry-level scanner, I have been very impressed with the quality of scans even at the 200dpi level. The scan quality is much better than the non-Fujitsu MPF printer and non-Fujitsu portable scanner I have.
Company Choice
I bought a Fujitsu scanner from them in the past and have been satisfied with the delivery.
---
Lori
04/06/2022
They had the part i needed.
---
Benjamin
03/23/2022
So far so good. I have not purchased through them before but they have fair prices and have been in business for twenty-five years.
---
Michael H.
03/09/2022 , TX
This company provides outstanding customer service. I sent them a few pages of a document to test out on the FI-7160 and they provided me the results so I could print these. You cannot beat their customer service.
Product Choice
They ran a test for me which was so appreciated.
Company Choice
Very professional and knowledgeable company.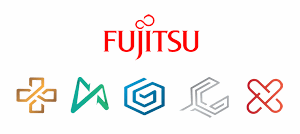 03/02/2022
03/09/2022
Excellent Scanner
It is a small (in size) but powerful scanner with great configurable options to scan beautiful documents without Moire patterns.
---
Tad I.
02/16/2022
Good website and all the necessary info I need.
Company Choice
Used successfully previously.
Product Choice
Good rating
---
Why Trust Verified Reviews?
Verified Reviews are real, authentic reviews collected from actual paying customers, using Shopper Approved's Verified Review Platform. When reviews are Verified by Shopper Approved, you know that you can trust them to make better buying decisions.

Unverified Reviews on the other hand, are reviews collected by Open Review platforms that allow anyone to leave a review, without any validation or proof of purchase. Unfortunately, most reviews you read online are Unverified Reviews, and can't be trusted.

As a consumer, here's how you can tell the difference:

Verified Reviews from Verified Review Platforms like Shopper Approved, have much higher review counts and higher overall Star ratings, because they attempt to collect reviews from every single paying customer.

Unverified Reviews from Open Review Platforms, tend to have much lower review counts and more negative Star ratings, because people with bad experiences are primarily those who leave reviews. This often creates a misleading, inaccurate portrayal of a companies true reputation.

So, when searching for Verified Reviews, look for the name you know you can trust. Shopper Approved.
Are you a Business?
See What Shopper Approved
Can Do For You