80,228

Verified Customer Reviews
80,228

Customer Ratings and Reviews

Shopper Approved collects trusted reviews from customers who have made a verified purchase.
---
Delivery Time
5
4
3
2
1
Product Satisfaction
5
4
3
2
1
Price Satisfaction
5
4
3
2
1
Customer Service
5
4
3
2
1
SHOW DETAILS
---
david C.
20 minutes ago , PA
One pair is too small and I'm having trouble trying to contact how to return them or exchange them. Please call me for something to let me know how to do this. Thank you.
---
Matt E.
55 minutes ago , FL
Ok
---
Edward S.
7 hours ago , NY
i like things made in the USA.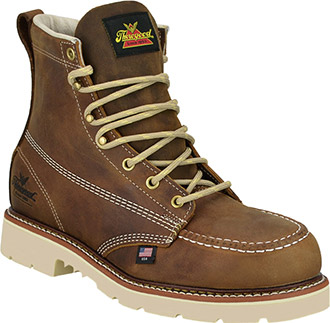 7 hours ago
good work
10 hours a day and foot feels good.
---
Greg T.
8 hours ago , WV
First time I have ordered from Midwestboots.com, very pleased with the quick shipping time, ordered and 2 days later boots were at my door! Will be a repeat customer.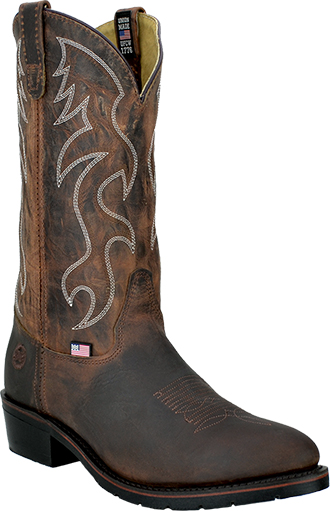 8 hours ago
I have bought these boots over and over again! Excellent quality, long lasting, comfortable and American made! Shipping was quick !
---
Joshua B.
10 hours ago , HI
Great shop, tons of products of friendly customer service
---
Jonathan C.
10 hours ago , FL
Was nice and easy I've been buying thoros good same exact ones and size for last 10 years best boot ever made but no one in state flordia sells them
---
Manuel F.
10 hours ago , IL
Nice
---
Earl S.
12 hours ago , KS
Will let you know how they hold up..thx.
---
Avery C.
Today , MD
All good
---
Lydia
Today , MI
Great website experience, good price, great quality boots. No issues whatsoever with the shopping and buying process.
Today
Feels true to size but I have narrow feet so it's a little roomy, but they fit perfectly with insoles. Broke in easily over a few days with some oiling, and even breaking them in was more comfortable than a day in my old broken-in boots. Not too bulky, great tread on the soles, and the waterproofing seems sound.
---
Rick J.
Today , IL
Easy to use website and good prices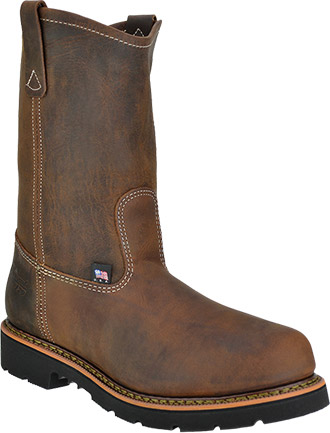 Today
Nice boot!
---
Adam B.
Today , CO
Good
---
John H.
Today , Vermont
Website was easy to navigate. Checkout went smoothly. Delivery was very fast. Product was everything it was advertised to be.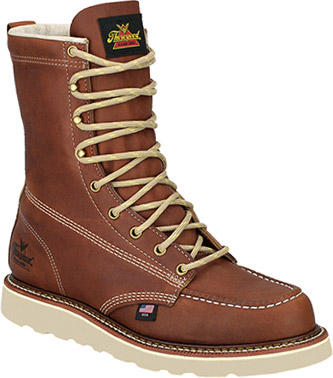 Today
Feel sturdy. Comfortable from day one.
Still breaking in, but very comfortable out of the box. Very well constructed. Initial impressions very strong. First work boots I've bought in a while after a series of office jobs, but glad to be back out there with good support.
---
Mark B.
Today , TN
Great customer service. Very helpful and they even followed up after the call to ensure that all went as planned. Would definitely recommend Midwest Boots to others.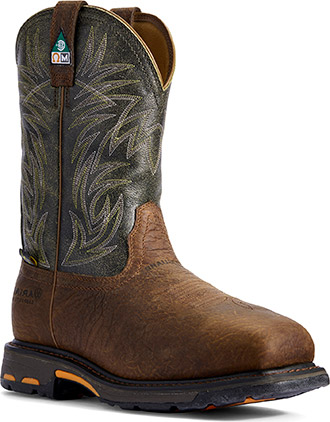 Today
Great boot and comfortable.
---
judd S.
1 day ago , MN
you had what I needed thanks
---
Joey R.
1 day ago , MI
Fast and easy
---
Rodney T.
1 day ago , WI
It was quick and easy. Now I just hope they show up very soon.
---
JS
1 day ago , NY
quick & easy to use
---
Philip B.
1 day ago , VT
Awesome job I forgot to add free gift of Lester laces to my order please send with boots thank you
---
April J.
1 day ago , OH
easy on-line orders....great customer service with the gentle man on the phone, about my discount coupon
---
Why Trust Verified Reviews?
Verified Reviews are real, authentic reviews collected from actual paying customers, using Shopper Approved's Verified Review Platform. When reviews are Verified by Shopper Approved, you know that you can trust them to make better buying decisions.

Unverified Reviews on the other hand, are reviews collected by Open Review platforms that allow anyone to leave a review, without any validation or proof of purchase. Unfortunately, most reviews you read online are Unverified Reviews, and can't be trusted.

As a consumer, here's how you can tell the difference:

Verified Reviews from Verified Review Platforms like Shopper Approved, have much higher review counts and higher overall Star ratings, because they attempt to collect reviews from every single paying customer.

Unverified Reviews from Open Review Platforms, tend to have much lower review counts and more negative Star ratings, because people with bad experiences are primarily those who leave reviews. This often creates a misleading, inaccurate portrayal of a companies true reputation.

So, when searching for Verified Reviews, look for the name you know you can trust. Shopper Approved.
Are you a Business?
See What Shopper Approved
Can Do For You