355

Verified Customer Reviews
355

Customer Ratings and Reviews

Shopper Approved collects trusted reviews from customers who have made a verified purchase.
---
Would Buy Again
5
4
3
2
1
Would Recommend
5
4
3
2
1
Delivery Time
5
4
3
2
1
Product Satisfaction
5
4
3
2
1
Price Satisfaction
5
4
3
2
1
Customer Service
5
4
3
2
1
SHOW DETAILS
---
Kiran P.
2 weeks ago , CA
SMOOTH
---
Robert G.
3 weeks ago , FL
Very easy to use Web Site.
---
David K.
4 weeks ago , MI
Everything I needed
---
David M.
11/05/2023 , TX
Quick and easy
---
Edward W.
10/17/2023 , SC
thank you for the fast order online.
---
Sandra P.
10/09/2023 , NE
super easy web site!
---
TB
09/25/2023 , CT
Web site is a bit jumbled in terms of text versus pictures - not in order. And checkout was harder than most sites and had to re-enter data for address on credit card instead of clicking a button to use same as in billing/shipping.
---
Jonathan V.
09/23/2023 , IL
Easy to customize my kick plate.
---
Scott K.
09/23/2023 , TX
look great, the only thing I would say is that the drill scuffed the steel so it does not look as slick
---
Brian B.
09/12/2023 , MI
good, not perfect
---
JOYCE P.
08/20/2023 , LA
Of course we don't want to pay the price of 'anything' we have to buy right now... the price was high, but the product was perfect. We could not find 6x34 kickplates locally, and you had them, sent them expeditiously, they arrived on time, just as the website and tracking number said. Great service, and yes if I need kickplates again, I'll surely buy from you.
---
Gary K.
08/19/2023 , VA
great website easy to order from
---
Bonnie S.
08/08/2023 , IL
Ordering was quick & user friendly. I'll have more to say after I receive my kickplate.
---
Brian C.
07/29/2023 , IN
Very shopper friendly
---
Michael O.
07/13/2023 , AZ
Check out very confusing.
---
Keith N.
07/06/2023 , AZ
You did great !
---
Russell T.
07/05/2023 , GA
Great, easy to use website
---
Barry Q.
06/22/2023 , NJ
East ordering. I like especially the adhesive on back of each kickplate.
---
James H.
06/15/2023 , WA
You need to break the sharp edges on panel
And use a proper double back tape that's much thinner.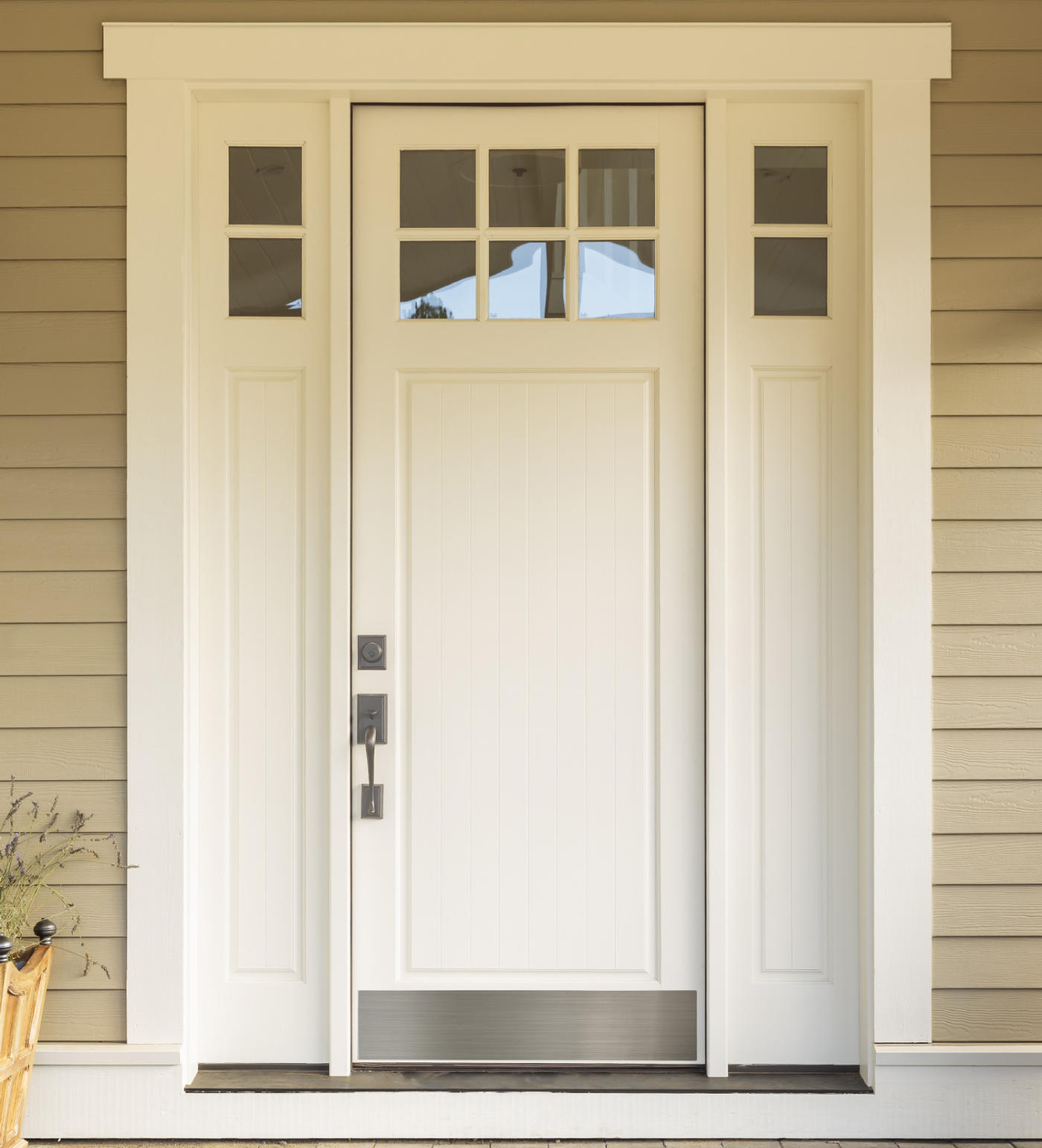 06/15/2023
Received product with sharp edges that would cut you if left unfinished. The double back tape they charged me $6.00 bucks for was three skinny strips of thick foam tape That if used the panel would not fit flush against door and would show a gap around the edges.
---
John E.
06/07/2023 , OH
Fast delivery, good quality product
---
Why Trust Verified Reviews?
Verified Reviews are real, authentic reviews collected from actual paying customers, using Shopper Approved's Verified Review Platform. When reviews are Verified by Shopper Approved, you know that you can trust them to make better buying decisions.

Unverified Reviews on the other hand, are reviews collected by Open Review platforms that allow anyone to leave a review, without any validation or proof of purchase. Unfortunately, most reviews you read online are Unverified Reviews, and can't be trusted.

As a consumer, here's how you can tell the difference:

Verified Reviews from Verified Review Platforms like Shopper Approved, have much higher review counts and higher overall Star ratings, because they attempt to collect reviews from every single paying customer.

Unverified Reviews from Open Review Platforms, tend to have much lower review counts and more negative Star ratings, because people with bad experiences are primarily those who leave reviews. This often creates a misleading, inaccurate portrayal of a companies true reputation.

So, when searching for Verified Reviews, look for the name you know you can trust. Shopper Approved.
Are you a Business?
See What Shopper Approved
Can Do For You