331

Verified Customer Reviews
331

Customer Ratings and Reviews

Shopper Approved collects trusted reviews from customers who have made a verified purchase.
---
Would Buy Again
5
4
3
2
1
Would Recommend
5
4
3
2
1
Product Satisfaction
5
4
3
2
1
Delivery Time
5
4
3
2
1
Price Satisfaction
5
4
3
2
1
Customer Service
5
4
3
2
1
SHOW DETAILS
---
KIM S.
6 days ago , PA
VERY EASY WEBSITE TO USE TO ORDER A CUSTOM KICK PLATE!
---
Shelley
2 weeks ago , OR
It arrived quickly in perfect condition
2 weeks ago
It arrived quickly, in perfect condition. I opted to try the adhesive, so far holding very well
---
FIVE S.
2 weeks ago , USMO
Everything was easy! Nice looking product, super easy to install.
2 weeks ago
Looks great, super easy install.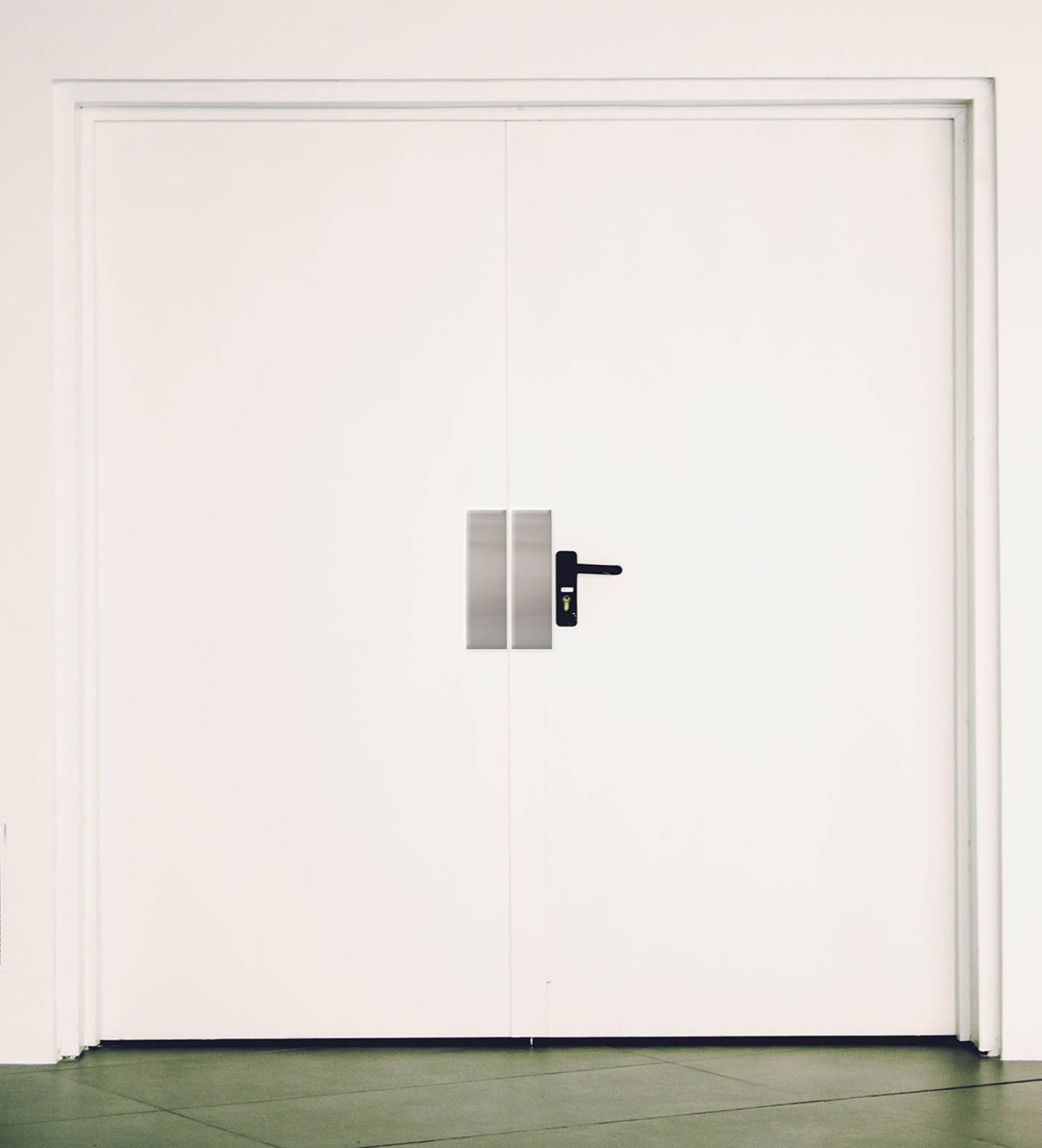 2 weeks ago
Looks great, super easy install
---
Susan M.
2 weeks ago , OH
I love the kick plate we ordered. It is just the right size - fits our new door perfectly.
2 weeks ago
I would wholeheartedly recommend your kick plate to a friend. Best quality at a fair price. I love it - gives my new door a polished, upscale finishing touch.
---
Jane S.
3 weeks ago , FL
Super easy! Thank you :)
---
Ken T.
3 weeks ago , NY
My product was great. However, you should look at your shipping partners to make sure the product is delivered on-time for the amount of money customers are paying. It is terrible when one shipping company blames another shipping company for not sending them information which causes delays in deliver.
Company Response
Hey Ken!
Sorry to hear about the bad shipping experience.
We only use one carrier for freight shipments, so I'm not sure about that part. However I looked at the shipment details, and it looks like it took 5 business days from Florida to New York. For a freight shipment I would say that's not half bad!
Otherwise, I'm glad you had a good experience with our product, thank you!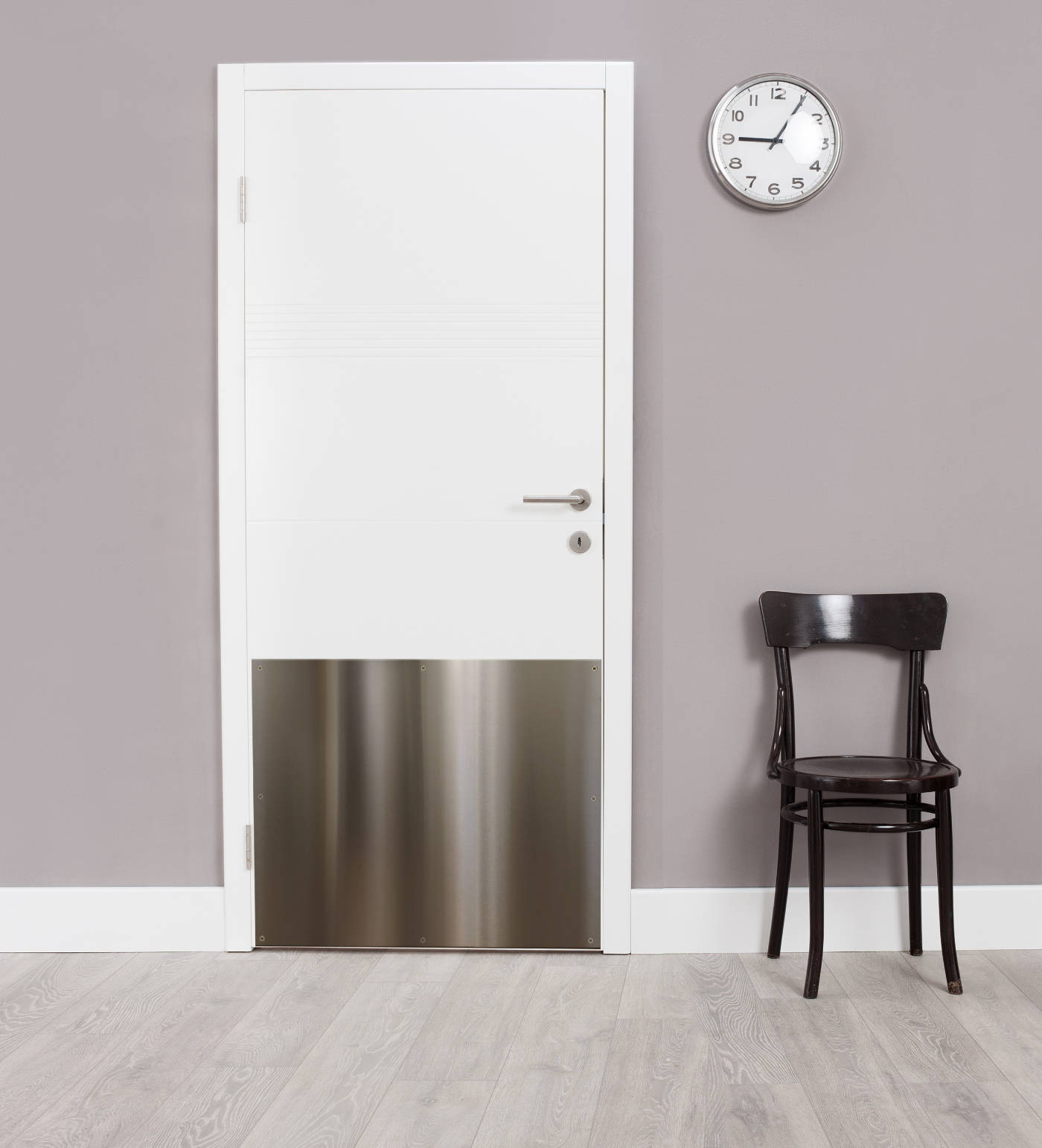 3 weeks ago
Nice Product but terrible shipment.
The product is very good. However, the shipping is terrible. I was dealing with three shipping compainies and two of them were blaming the other for my shipment arriving late and not communicating with each other. Kickplates you should go with better shipment companies.
---
Pamela B.
02/20/2023 , FL
I like that this is an American-made product with a long history of great products.
Company Response
Thank you very much Pamela!
---
Michael M.
02/19/2023 , FL
looking forward to seeing the product
---
Karen P.
02/10/2023 , VA
Great Selection. Quick and easy Checkout.
---
Gary J.
02/07/2023 , TX
Easy to navigate site . Ordering was simple and quick.
---
Robert C.
02/04/2023 , NH
Thx!
02/04/2023
Quick shipping, very well packaged and protected. High quality product. Thank you!
---
carlo A.
01/31/2023 , NJ
easy ordering
---
JOSEPH D.
01/13/2023 , AZ
Nice
---
Timothy W.
01/04/2023 , CA
good quality ordering site
---
Kimberly G.
12/02/2022 , NM
Easy to order
---
Baron B.
12/01/2022 , FL
Easy use of site.
---
Omar H.
11/25/2022 , MI
good
---
Russell P.
11/18/2022 , CO
I am more than pleased with the service and product quality ...
3 weeks ago
Well worth the price ... It is high-quality and heavy-duty, much better than anything I could find at the Home-improvement centers, and I was able to order the size I needed ... I'm more than happy with my purchase.
Company Response
Thank you very much for the review Russell! I'm glad we could help.
---
pat-- R.
11/09/2022 , VA
very accomodating
---
Mark P.
10/28/2022 , NJ
Amazing
---
Why Trust Verified Reviews?
Verified Reviews are real, authentic reviews collected from actual paying customers, using Shopper Approved's Verified Review Platform. When reviews are Verified by Shopper Approved, you know that you can trust them to make better buying decisions.

Unverified Reviews on the other hand, are reviews collected by Open Review platforms that allow anyone to leave a review, without any validation or proof of purchase. Unfortunately, most reviews you read online are Unverified Reviews, and can't be trusted.

As a consumer, here's how you can tell the difference:

Verified Reviews from Verified Review Platforms like Shopper Approved, have much higher review counts and higher overall Star ratings, because they attempt to collect reviews from every single paying customer.

Unverified Reviews from Open Review Platforms, tend to have much lower review counts and more negative Star ratings, because people with bad experiences are primarily those who leave reviews. This often creates a misleading, inaccurate portrayal of a companies true reputation.

So, when searching for Verified Reviews, look for the name you know you can trust. Shopper Approved.
Are you a Business?
See What Shopper Approved
Can Do For You