Designer jewelry and single and matched-pair loose stones direct to you at wholesale prices.  Located in New York's jewelry district, 
2,161

Verified Customer Reviews
2,161

Customer Ratings and Reviews

Shopper Approved collects trusted reviews from customers who have made a verified purchase.
---
Would Recommend
5
4
3
2
1
Customer Service
5
4
3
2
1
SHOW DETAILS
---
About this Company
Designer jewelry and single and matched-pair loose stones direct to you at wholesale prices.  Located in New York's jewelry district, 
Larry R.
10/08/2021 , TX
I love you guys so much I've now bought three 1/2 carat stones! My jeweler let me look at them under a microscope and WOW! What a lightning show in there! He said I can be confident I've purchased some beautiful diamonds. So thanks GensNY! : )
---
Heidi
09/23/2021 , OR
Amazing experience. I was skeptical about the low price and thought my lab diamond would look cheap, but when it arrived I was blown away. Beautiful ring, great quality, I'm so happy with my purchase. I would recommend GemsNY to anyone looking to purchase a beautiful diamond for a fair price. My emerald cut solitaire is gorgeous, I will be back again. Thank you!
---
Aaron T.
09/22/2021 , NC
I thoroughly enjoyed using this website. I went to a brick and mortar store to get an idea of what some clarities and colors looked like in person. Then I was amazed at how much better pricing I was able to get through this website while still getting even better qualities in my diamond. Would highly recommend this site.
09/22/2021
Perfect for what I wanted.
---
Gerardo G.
09/22/2021 , GA
It was easy to make my own design
09/22/2021
Fantastic stone, just like the picture! My fiancé has gotten so many compliments on her ring!
---
Bruce
09/18/2021 , OR
Every question that arose while shopping the website was answered on the website. Very well organized and easy to find what I wanted.
---
Brendan B.
09/16/2021 , MN
Great stuff
---
Erica P.
09/14/2021 , CA
Great service!
---
Caleb
09/11/2021 , OH
Quality products at reasonable prices
---
Roy C.
09/06/2021 , Auckland
Everything was great but the stone just wasn't quite what you had pictured it was definitely lighter than the image showed.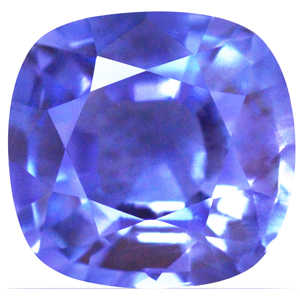 09/06/2021
Colour not very clear in the picture compared to what it actually was but the product is still good
---
Marisha P.
09/04/2021 , MN
Absolutely perfect!
09/04/2021
I love it! It is exactly what I wanted.
---
J.B.
09/04/2021
Very happy with the final product
---
Philip B.
09/03/2021 , CA
love the stone. thanks.
---
Linda
09/02/2021 , IL
Very satisfied
09/02/2021
This ring is so beautiful!
---
Frank M.
09/02/2021 , PA
I would highly recommend Gemsny.

When looking to buy a wedding band to match the previously purchased engagement ring, Saschel was there to recommend the perfect band to match.
Could not be happier with our purchase, and the band fits perfectly next to the engagement ring.


09/02/2021
perfect match
This wedding band was all that I could have expected. It matched up perfectly with the previously purchased engagement ring.
---
jeffrey P.
09/01/2021 , OH
Great gems,great prices,great EMPLOYEES
---
jon A.
08/28/2021 , MO
As always your team made it easy. Expedited service saved me as well.
08/28/2021
Great work, excellent piece, as with all the others I've purchased over the years.
---
Laura B.
08/26/2021 , CA
Outstanding!
08/27/2021
Nice emerald!
---
Yongshen N.
08/25/2021 , CA
I am pleased with the shopping experience, will buy again.
---
Gladys D.
08/24/2021 , CA
It was good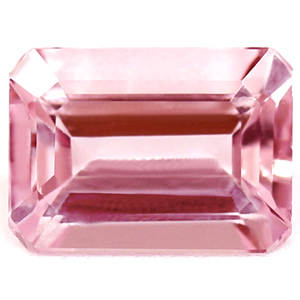 08/24/2021
Color of stone
Pretty stone but the actual color was much lighter than the picture. I'm hoping once it is set in rose gold the color will deepen
---
Aaron B.
08/23/2021 , RI
Excellent quality and will certainly buy from again soon!
08/23/2021
Beautiful Ruby Ring
Beautifully put together. Looks better in person, thank you so much!
---
Why Trust Verified Reviews?
Verified Reviews are real, authentic reviews collected from actual paying customers, using Shopper Approved's Verified Review Platform. When reviews are Verified by Shopper Approved, you know that you can trust them to make better buying decisions.

Unverified Reviews on the other hand, are reviews collected by Open Review platforms that allow anyone to leave a review, without any validation or proof of purchase. Unfortunately, most reviews you read online are Unverified Reviews, and can't be trusted.

As a consumer, here's how you can tell the difference:

Verified Reviews from Verified Review Platforms like Shopper Approved, have much higher review counts and higher overall Star ratings, because they attempt to collect reviews from every single paying customer.

Unverified Reviews from Open Review Platforms, tend to have much lower review counts and more negative Star ratings, because people with bad experiences are primarily those who leave reviews. This often creates a misleading, inaccurate portrayal of a companies true reputation.

So, when searching for Verified Reviews, look for the name you know you can trust. Shopper Approved.
Are you a Business?
See What Shopper Approved
Can Do For You