About Us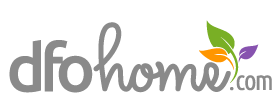 We are a proud member of the DFOhome.com family, a customer-oriented outdoor lifestyle website. Unlike many other online retailers, we actually use all of our products. We believe in selling products that we, ourselves, have tried and enjoy using. Besides, we'd be crazy not to!
We've touched, sat in, sat on, lay upon, stood upon, sampled, tested, and researched all the terrific, affordable, luxury items we carry. Online customers lack the same opportunity to get acquainted with products personally before buying them, so we know our products inside and out in order to assist with our customers' questions or concerns. This way, our customers may buy from all our sites with 100% confidence.
We mean it when we say, "your relaxation is our business."
---
Our Mission
To treat you, always, like a person, not a number, and to help you to determine the best arrangement for your outdoor-relaxation needs.
To provide unbeatable customer service. To help achieve that lofty goal, our uncommonly friendly sales staff maintains a hands-on knowledge of all the products we sell.
To ship every order that we can the same day we receive it.