6,986

Verified Customer Reviews
6,986

Customer Ratings and Reviews

Shopper Approved collects trusted reviews from customers who have made a verified purchase.
---
Delivery Time
5
4
3
2
1
Product Satisfaction
5
4
3
2
1
Customer Service
5
4
3
2
1
Would Buy Again
5
4
3
2
1
Would Recommend
5
4
3
2
1
Price Satisfaction
5
4
3
2
1
SHOW DETAILS
---
Denise W.
1 day ago , CA
Always a pleasure to purchase from this site.
---
Gabriel S.
2 days ago , OK
A good site to buy supplies
2 days ago
This is exactly what is described, not not is you will need a special tool to cut it without damaging the product
---
Uvllia I.
4 days ago , CA
Your shipping prices are too expensive
---
Edwin R.
4 days ago , CO
Being a couture gown designer, I want to thank Corsetmaking.com for always having the tools and supplies I need. Corsetmaking.com is my go to for the most important parts of a gown that is never seen. Thank you so much. Being able to buy steal spiral boning by the yard and boning caps in bulk really does save time and money. Much appreciated, Edwynn Designs.
4 days ago
Thank you.....
These little guys are hard to find. Thank you for having them readily available and I received them in 5 days.
---
katerina V.
5 days ago , CA
your shipping costs are outrageous. will be looking for another supplier.
---
Margaret B.
1 week ago , MD
You had all the supplies I needed, which meant I could get everything in one place. Excellent choices and quality products
---
Tatiana C.
1 week ago , TX
Easy to use website and great prices, thank you!
---
Melanie
1 week ago , TX
I always come back to this shop for a reason; they're truly one of the best!
---
Anonymous Customer
1 week ago
Sites a bit difficult to navigate, shipping seemed really expensive. But overall great product and service.
---
Allison M.
1 week ago , IL
I would appreciate cheaper shipping, but overall great quality items and a very professional business. Will definitely be purchasing again.
---
LaNaya C.
2 weeks ago , AZ
Found the things I needed in the colors I wanted!
---
Skyler S.
2 weeks ago , MA
Why so many shipping options?!?
---
Elizabeth H.
2 weeks ago , WA
Love the service and prices here.
2 weeks ago
The product was exactly what I needed.
2 weeks ago
This was just what I was expecting.
---
Tamlin B.
2 weeks ago , CA
pretty fabric
2 weeks ago
fabulous
---
Casandra P.
2 weeks ago , WI
Great shop - love that I can buy boning remnants and that there are more size and color options for grommets than in stores
---
Darla S.
2 weeks ago , TX
They always have what I need. The company is quick to respond.
---
Amy E.
3 weeks ago , MA
site was well laid out and easy to navigate
---
Jonathan Y.
3 weeks ago , CA
Website easy to use. Wish cheaper shipping options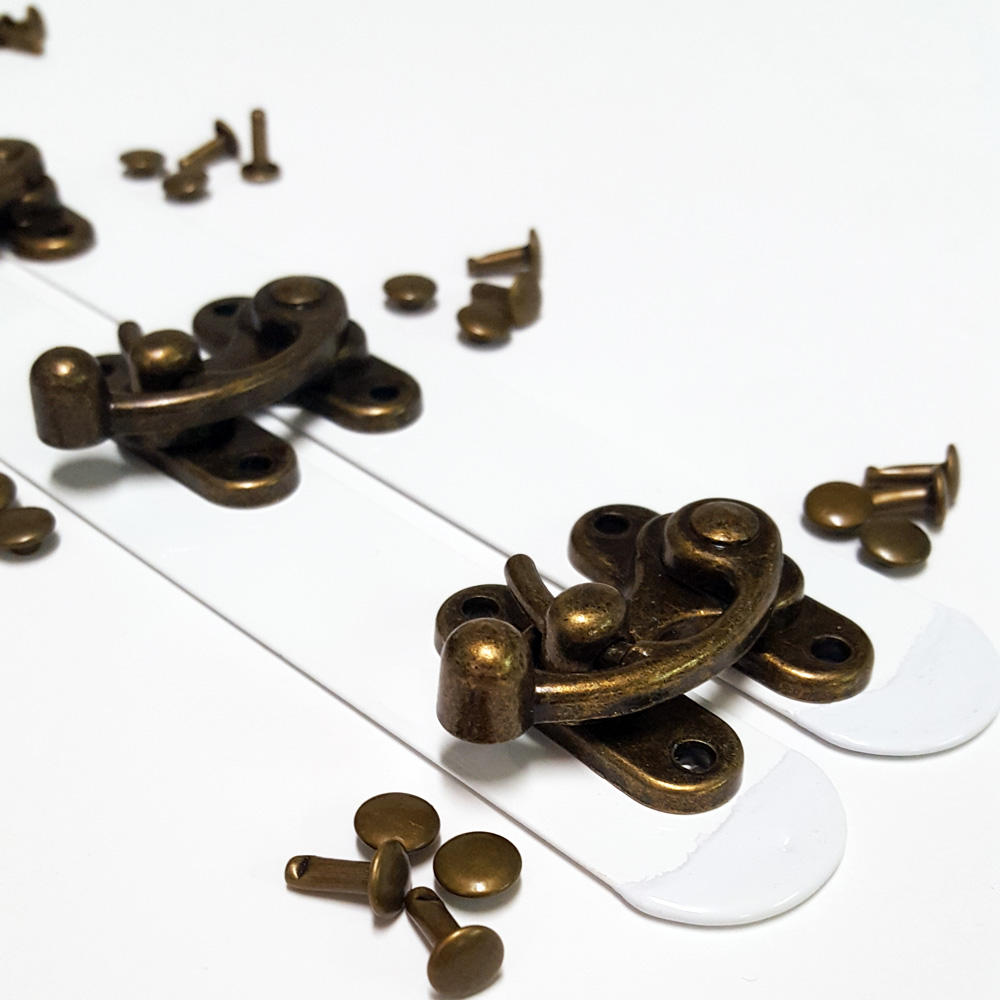 3 weeks ago
The hardware is very strong looking and seems as though it will stand up to the stresses that get out on a well built corset unlike a lot of other hardware. The pre tapped holes in the buskbone align perfectly with the holes in the hardware
---
Michelle R.
4 weeks ago , BC
I would be able to answer better once I receive the product. Until then I don't know the quality.
---
James M.
4 weeks ago , MI
Fast, easy and well organized
Still waiting on order 177861 places same day as order 177860 - received.
---
Why Trust Verified Reviews?
Verified Reviews are real, authentic reviews collected from actual paying customers, using Shopper Approved's Verified Review Platform. When reviews are Verified by Shopper Approved, you know that you can trust them to make better buying decisions.

Unverified Reviews on the other hand, are reviews collected by Open Review platforms that allow anyone to leave a review, without any validation or proof of purchase. Unfortunately, most reviews you read online are Unverified Reviews, and can't be trusted.

As a consumer, here's how you can tell the difference:

Verified Reviews from Verified Review Platforms like Shopper Approved, have much higher review counts and higher overall Star ratings, because they attempt to collect reviews from every single paying customer.

Unverified Reviews from Open Review Platforms, tend to have much lower review counts and more negative Star ratings, because people with bad experiences are primarily those who leave reviews. This often creates a misleading, inaccurate portrayal of a companies true reputation.

So, when searching for Verified Reviews, look for the name you know you can trust. Shopper Approved.
Are you a Business?
See What Shopper Approved
Can Do For You