216

Verified Customer Reviews
216

Customer Ratings and Reviews

Shopper Approved collects trusted reviews from customers who have made a verified purchase.
---
Customer Service
5
4
3
2
1
SHOW DETAILS
---
Emma G.
1 week ago
Easy Website to Navigate ,
---
kevin C.
02/05/2023
website could have an option for building your own glove. I had to type that into the search bar
---
Diana C.
01/28/2023
Really great experience
---
Jessica
01/27/2023 , Alberta
Ordering was easy and Pete was extremely helpful when I called for some assistance on where the colours would be on the different parts of the glove. The glove is beautiful; a piece of art. We ordered from Canada very close to Christmas and were pleasantly surprised when it arrived in time.
---
Ted
01/27/2023 , WV
Only issue I had was that when I selected "Yes" to glove broken in, I thought it would be broken in. That's not what it means.

It's hard to break in a glove when it's snowing, raining, and cold every day in the North. Can't get outside to play catch.

Still an awesome glove!


---
Al J.
01/09/2023 , Wisconsin
Best glove I ever had. Having fun breaking it in. No using hot water, just using your provided conditioner for that 24 hrs, correct?
---
Kaili W.
12/31/2022
Easy process
---
Seamus M.
12/29/2022 , FLORIDA
I can't praise Vinci and its staff more! Pete was incredible. Fast response and totally satisfied with this company. My custom glove is so nice, I'm afraid to get it dirty. (Kidding) I have been showing it around the ball field (I play senior softball, here in Venice, Florida) everyone is truly impressed with the quality of the leather and the customer service. I have already heard from two of our players that they're going to be ordering a glove from Vinci. Trust me, if all company's provided they type of service and quality that Vinci does, shopping would be a pleasure. Their willingness to make a quality glove to 'my specifications' was astonishing. I just love their 'can do' approach. I will never purchase a softball glove (or recommend a company) from any other manufacturer than Vinci.
---
Doss
12/22/2022
Great and fast support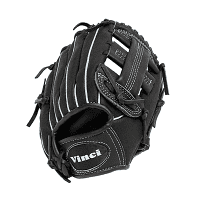 12/22/2022
Still struggling to get the clove to get "soft" enough so my son can close it during catches. But, I am new to baseball gloves in general and probably have an error on my part.
---
Joey M.
12/21/2022
You guys are the best
---
Erin S.
12/21/2022 , NH
I've had a great experience! Glove arrived within specified amount of time and I am very pleased with the quality of the glove. I ordered a custom glove and it's absolutely perfect!
---
Ryan P.
12/16/2022 , IN
Easy to use website, good products, and easy payment.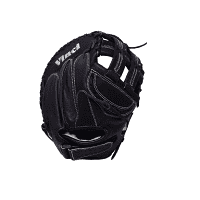 12/16/2022
Solid Catchers Mitt for youth
Too early to tell, but the glove is breaking in nicely. My daughter just started to use it as her every day warm up glove. Trying to get it game ready!
---
John B.
12/03/2022 , MN
Very good quality glove. Custom glove and got it in a timely manner.
---
Rachel R.
12/02/2022 , New hampshire
Easy to use site, great looking product
---
RANDI L.
12/02/2022 , GA
Great!
---
Gabriel H.
11/25/2022 , CA
Best glove I've ever had! This is my 3rd Vinci.
---
Kyle
10/30/2022
2nd Vinci Mitt. Will never buy another brand!
---
Leo R.
10/05/2022 , Ohio
I requested my glove to be broken and it wasn't.
---
Gene S.
09/23/2022
I love these gloves and finding and ordering from this site was fantastic
---
Ryan U.
09/21/2022 , ARIZONA
Initially when I received the gloves I ordered the name engraving was wrong on one of the gloves. I contacted Vinci and they told me to keep the gloves and they would send a third glove with the proper engraving free of charge. I have just received the third glove, and it is wonderful. Thank you for the great service and excellent Gloves! I will recommend your company to anyone who asks! Happy customer!
---
Why Trust Verified Reviews?
Verified Reviews are real, authentic reviews collected from actual paying customers, using Shopper Approved's Verified Review Platform. When reviews are Verified by Shopper Approved, you know that you can trust them to make better buying decisions.

Unverified Reviews on the other hand, are reviews collected by Open Review platforms that allow anyone to leave a review, without any validation or proof of purchase. Unfortunately, most reviews you read online are Unverified Reviews, and can't be trusted.

As a consumer, here's how you can tell the difference:

Verified Reviews from Verified Review Platforms like Shopper Approved, have much higher review counts and higher overall Star ratings, because they attempt to collect reviews from every single paying customer.

Unverified Reviews from Open Review Platforms, tend to have much lower review counts and more negative Star ratings, because people with bad experiences are primarily those who leave reviews. This often creates a misleading, inaccurate portrayal of a companies true reputation.

So, when searching for Verified Reviews, look for the name you know you can trust. Shopper Approved.
Are you a Business?
See What Shopper Approved
Can Do For You