Ringsidecollectibles.com Reviews
182,994

Verified Customer Reviews
182,994

Customer Ratings and Reviews

Shopper Approved collects trusted reviews from customers who have made a verified purchase.
---
Would Recommend
5
4
3
2
1
Product Satisfaction
5
4
3
2
1
Delivery Time
5
4
3
2
1
Price Satisfaction
5
4
3
2
1
Customer Service
5
4
3
2
1
SHOW DETAILS
---
Joshua M.
12/21/2022 , OH
easy to use system, very direct and simplistic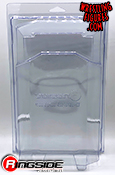 12/21/2022
Nice thick sturdy plastic protector
---
Zulinet R.
12/21/2022 , PR
My experience was awesome
12/22/2022
I received
12/22/2022
I received
12/22/2022
I received
---
Chris
12/20/2022 , Auckland
Easy purchasing, good communication with updates on the product, and it arrived safely.
12/20/2022
Couldn't be happier
As the only figure I own, I'm glad it's this one.
---
Kam B.
12/20/2022 , NY
...
---
Josh R.
12/20/2022 , CO
awesome site!!!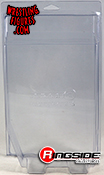 12/20/2022
looks good
---
Martin C.
12/20/2022 , CA
Easy to use. It works good.
12/20/2022
New from bottom to top
Great detail and design. Staying in the box. Box in good shape. brand new.
---
Juan S.
12/19/2022 , CA
Love the product
---
Lizzeth C.
12/19/2022 , CA
Great!
---
Robert M.
12/19/2022 , TX
I called and asked for the figures to be packed good inside the box so they wouldn't bounce all around on the trip to me. They were packed good. Thank you!
---
Harris C.
12/19/2022 , CA
Easy to navigate through with no problems
---
Jason R.
12/19/2022 , WA
Can't wait for my order to arrive!
---
Michael H.
12/19/2022 , FL
I am satisfied with my purchase, all figures and the boxes are in excellent shape. Prices are on point. Delivery was earlier than what I was told. Thank you
---
Lee-Roy H.
12/19/2022 , FL
Thank you ringside collectibles i really appreciate your hard work to give us the best service its not that easy but i love your company keep up the big work guys thank all love to the company and all the staff who work for the company keep up the good work thanks again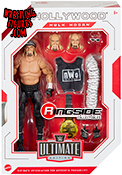 12/19/2022
My ultimate edition series 7 nwo hulk hogan love it my figure is in perfect condition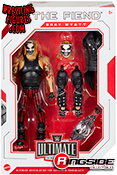 12/19/2022
I love wwe elite figure and ultimate edition keep doing it mattel and big thanks to ringside collectibles company love you guys
Wow i love that ultimate edition 7 bray wyatt my figure super best is in a perfect condition and pakage to what a figure
12/19/2022
My wwe elite 75 pet dunne was in perfect condition everything work perfectly
---
Jarrod B.
12/19/2022 , KY
Very thorough instructions that make shopping and checkout easy. Thank you.
---
Brian
12/18/2022 , KY
It was very easy to navigate the site. Finding what I wanted was easy.
---
Ulises M.
12/18/2022 , Ciudad de México
Great purchase
---
craig C.
12/18/2022 , AB
Good
12/19/2022
Great!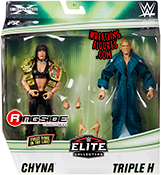 12/19/2022
Great!
---
Keith H.
12/18/2022 , PA
Good
12/19/2022
Good
---
Trevon J.
12/18/2022 , SC
Thank You
12/18/2022
Great Buy!
Item came as described no surprises
---
Finlay M.
12/18/2022 , Outside US
Really good, easy to find what I was looking for.
---
Why Trust Verified Reviews?
Verified Reviews are real, authentic reviews collected from actual paying customers, using Shopper Approved's Verified Review Platform. When reviews are Verified by Shopper Approved, you know that you can trust them to make better buying decisions.

Unverified Reviews on the other hand, are reviews collected by Open Review platforms that allow anyone to leave a review, without any validation or proof of purchase. Unfortunately, most reviews you read online are Unverified Reviews, and can't be trusted.

As a consumer, here's how you can tell the difference:

Verified Reviews from Verified Review Platforms like Shopper Approved, have much higher review counts and higher overall Star ratings, because they attempt to collect reviews from every single paying customer.

Unverified Reviews from Open Review Platforms, tend to have much lower review counts and more negative Star ratings, because people with bad experiences are primarily those who leave reviews. This often creates a misleading, inaccurate portrayal of a companies true reputation.

So, when searching for Verified Reviews, look for the name you know you can trust. Shopper Approved.
Are you a Business?
See What Shopper Approved
Can Do For You