Gulf Shores and Orange Beach vacation rentals with 5 star personal service! Find the best selection of Orange Beach condos and Gulf Shores beach houses for rent. Our Alabama beach rentals include gulf front condos and beach homes at the areas top resorts. Simply put, Prickett Properties has the places you'd rather be! 
2,899

Verified Customer Reviews
2,899

Customer Ratings and Reviews

Shopper Approved collects trusted reviews from customers who have made a verified purchase.
---
Customer Service
5
4
3
2
1
SHOW DETAILS
---
About this Company
Gulf Shores and Orange Beach vacation rentals with 5 star personal service! Find the best selection of Orange Beach condos and Gulf Shores beach houses for rent. Our Alabama beach rentals include gulf front condos and beach homes at the areas top resorts. Simply put, Prickett Properties has the places you'd rather be! 
Carol
6 days ago , IL
We enjoyed our stay at Turquoise Place through Prickett Properties, as we always have!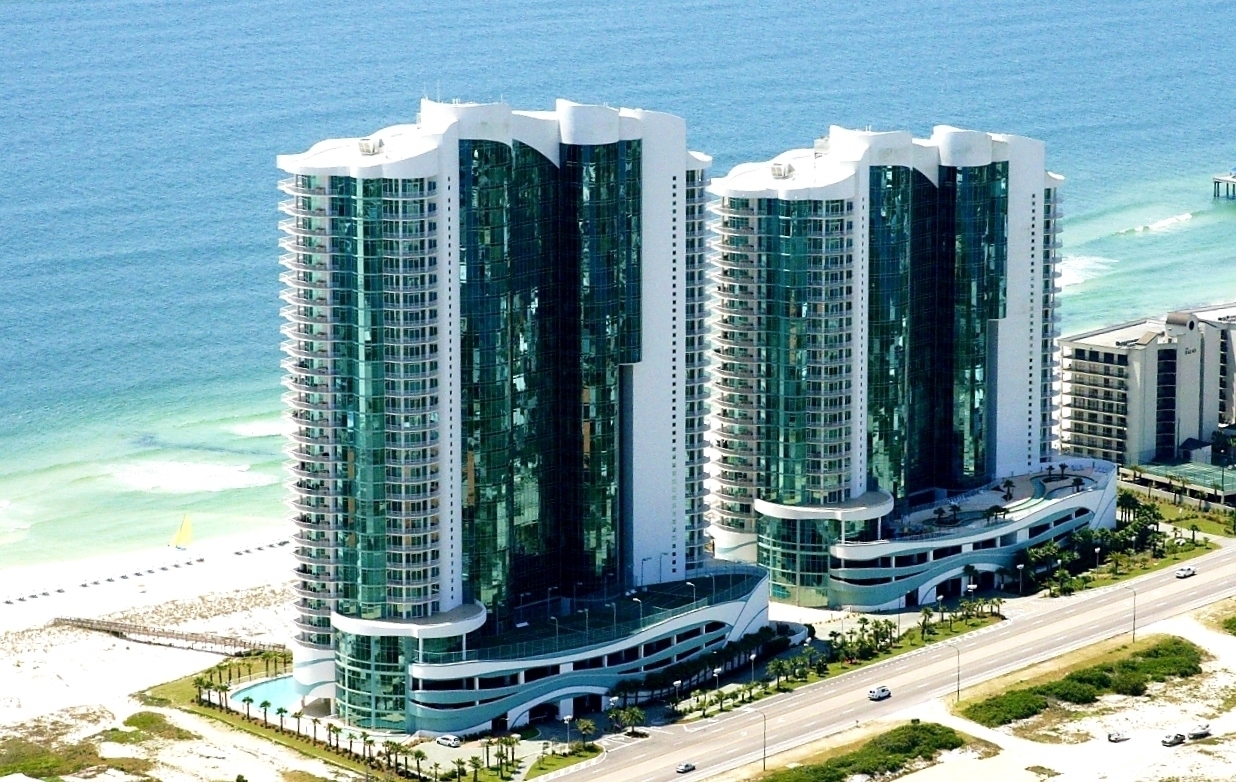 6 days ago
With all the amenities on the property and in the unit, it's a great value.
---
Brent
6 days ago , AL
The room was near perfect and the management company was polite, responsive and easy to work with!
6 days ago
Lovely room and lovely management.
Lovely room and lovely management.
---
Twanette
1 week ago , IN
The house we stayed in was beautiful!!! It had recently been renovated. We had originally rented another house, but at the last minute, the house was not available due to not being up to the standards of what Prickett Properties wanted it to be. We were offered another property or a refund. We opted to take the other house, which turned out to be very nice. There were a few issues that occurred, but not bad enough to call about them. For some reason the fans in the rooms had a remote (many missing) it seemed that the fan remotes were all connected to the same circuits. The fans would go on or off randomly or turn another room on or off. One fan in one of the bunk rooms were so close to the bed, you could not turn it on because it was so close, it was a safety hazard for someone on the top bunk. The refrigerators did not stay as cold as they should have we noticed (could have been because we had a lot food in them). The bar stools were very nice, the screws kept falling out of them. The adults did not enough sit in them, they did not appear to be that sturdy. Overall, the house was a great place to stay at. We have a large group that vacations every year together over 20 people (age range from 70s down to age 2), so 9 bedrooms were fine, but would really like to find a house with more bedrooms. We normally go to Florida on fall break, but thought we would try Gulf shores this year. We are glad we did. The house was amazing!!! Also, the office staff that worked with us, when our house arrangements were changed were great to work with. Hope to work with Prickett Properties in the future.
---
Christine
1 week ago , MI
We didn't have a working hot tub during our visit and the hot tub in the pool area had no working jets. That was our only issue and we absolutely loved our stay!!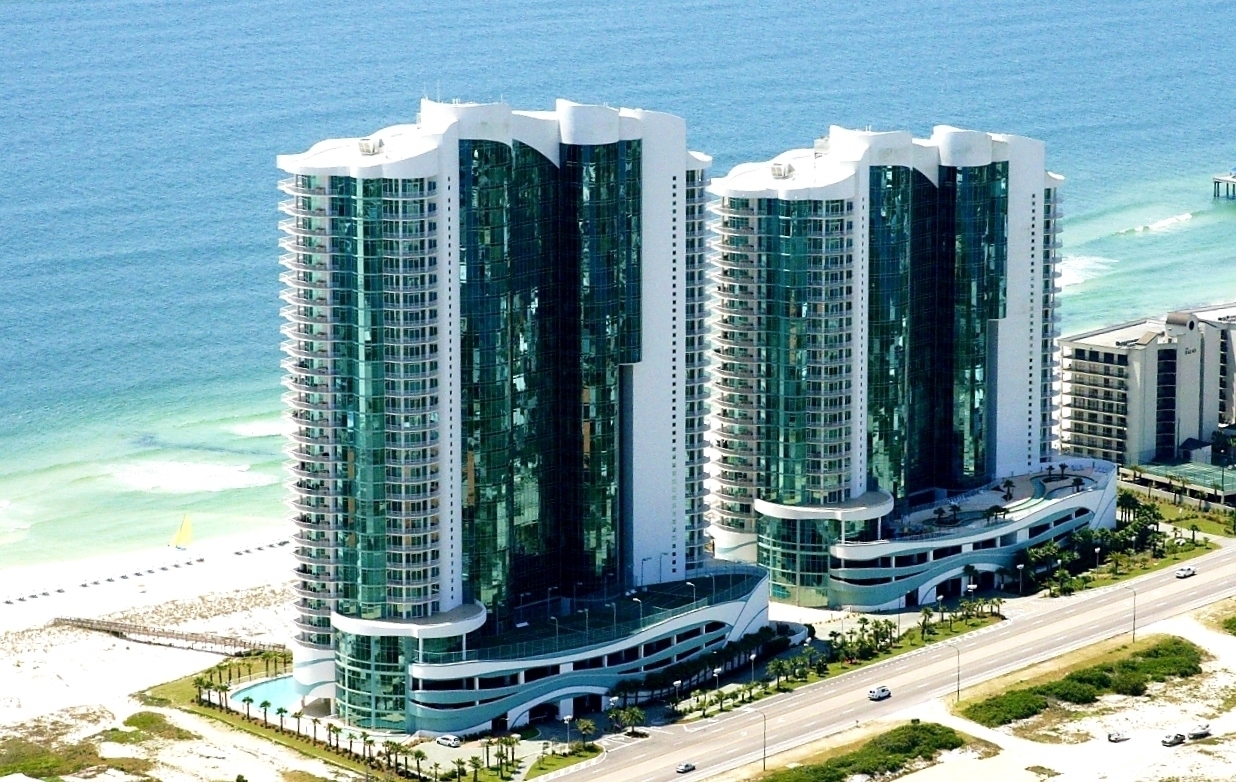 1 week ago
Few issues but absolutely stunning property
An incredible property. A few inconveniences I assume because it is the down time for the area. Pools not functioning, hot tubs not heated and functioning. The view quickly made us forget any complaints and we absolutely enjoyed our visit. We had a last minute change to our reservation due to construction repairs and they were very accommodating.
---
Leslie
1 week ago , MS
They were very helpful in providing all the information we needed to have a wonderful time on our family weekend.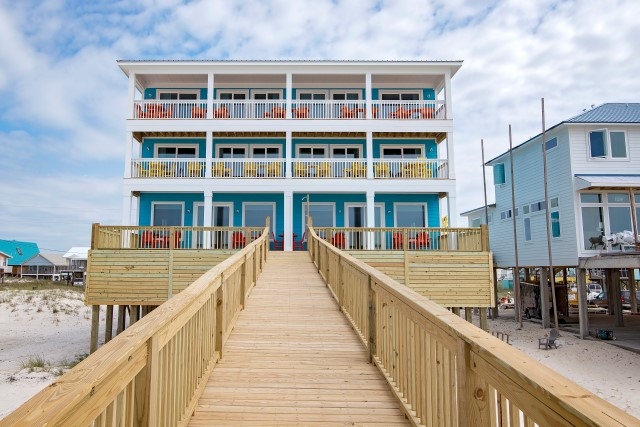 1 week ago
The facility was large enough for our whole crew to sleep comfortably but cozy and homey so we had plenty of places to gather together to chat and catch up. Being right on the beach was a major plus.
---
Susan
2 weeks ago , TN
While we had no problems, we did have a question or two and PP answered very quickly.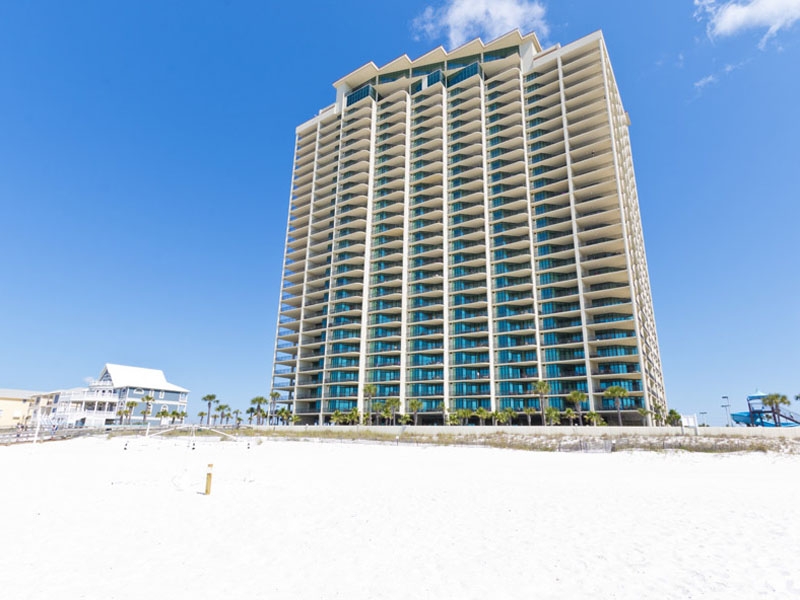 1 week ago
Wonderful Place!
What a wonderful unit! We had plenty of room for 4-each had her own bedroom and bath! The kitchen was fully stocked with pots and pans needed to cook but bring your own spices (not even any salt to be found!). Everything worked as it should and the unit itself was clean enough to meet our tough standards. Views are unmatched and with no high rise next door, the views were endless. Check in and out was easy and the entire place was quiet with hardly anyone there (we went in November). We are already making plans to return next year!
---
Deborah
2 weeks ago , AL
The reservation process was easy. I called to confirm some things about the property, and I received courteous and accurate information. We arrived in town before the designated check-in time, so I called to ask about getting into the condo early. The person I spoke with said that she would call as soon as the unit had been released. I received a call within an hour, and we began our vacation! I would highly recommend Prickett Properties. This is not the first time that we have used them, and it will not be the last.
2 weeks ago
This unit is well-stocked and furnished nicely. It is close to the elevator.
---
Rachel S.
2 weeks ago , AB
Amazing! No complaints at all!
2 weeks ago
You NEED to stay here!
I cannot say enough good things about this property! Amazing location, super clean, stunning views and the most relaxing vacation ever. Between the spacious home, super comfortable beds, a pool that overlooks the inlet and access to the ocean; you can't ask for a more perfect place! If you're looking for a spot to rent in the Gulf Shores - look no further - you NEED to stay here! You won't be disappointed!
---
Mary A.
2 weeks ago , AB
Very easy to deal with.
2 weeks ago
By The C Beach house is situated right on the beach! Fabulous location with amazing views! Very comfortably appointed for a large family. Would definitely stay here again!
---
Poodle
3 weeks ago , CO
Online and keyless check in
3 weeks ago
Gorgeous house with everything you could need and want
Very lovely and well outfitted house right on the beach. Fabulous views of the water and sunrises and sunsets. Current photos look to be somewhat old as there are many more updates than what shows on the website. The formal dining room was wonderful for our family meals. Plenty of room to hang out in the living room. Beautiful new deck off the master. We highly recommend this house.
---
Monique
3 weeks ago , TX
Outstanding weekend spent at beachfront property 'Bea by the Sea'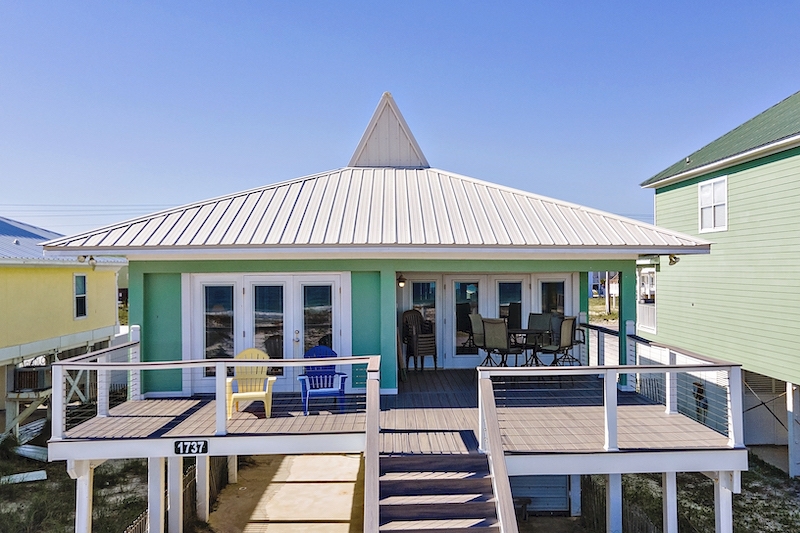 1 week ago
Best time ever
We had the most spectacular stay at Bea by the Sea! The proximity, view and access to the beach are unparalleled. We had no issues and were grateful for the full-functioning bathrooms, kitchen and washing machine/dryer for laundry needs. I highly recommend Bea by the Sea
---
Greg
3 weeks ago , AL
To whom this may concern:

Everything was great! Starting with Elizabeth, who booked my reservation, she was awesome! I'm OCD, so when I go somewhere, I need everything to be really clean and Regency Isle # 301 was super clean and very nice! I will definitely be making reservations again with Prickett Properties inthe future.
---
Judy
4 weeks ago
Excellent rental experience for several years.
1 week ago
Our group has been coming to this condo for several years. Best equipped and decorated condo ever.
---
Mary
4 weeks ago , MS
Our stay was perfect beginning with a text that the condo was ready and early check in was possible. The condo lay out is great... taking advantage of the surrounding views. Everything was very clean, neat with instructions for our convenience.
4 weeks ago
Fantastic condo. Large rooms, well equipped kitchen, comfortable, decorative, clean and terrific views.
---
Chris
10/28/2022 , AR
Went very smooth. Loved our trip. Thanks!
10/28/2022
Great fun!
The place was great! Lots of fun stuff for the kids to do! Amazing sunsets. We'll be back for sure.
---
Jared
10/25/2022 , AL
Good Trip
---
Nevin
10/25/2022
Good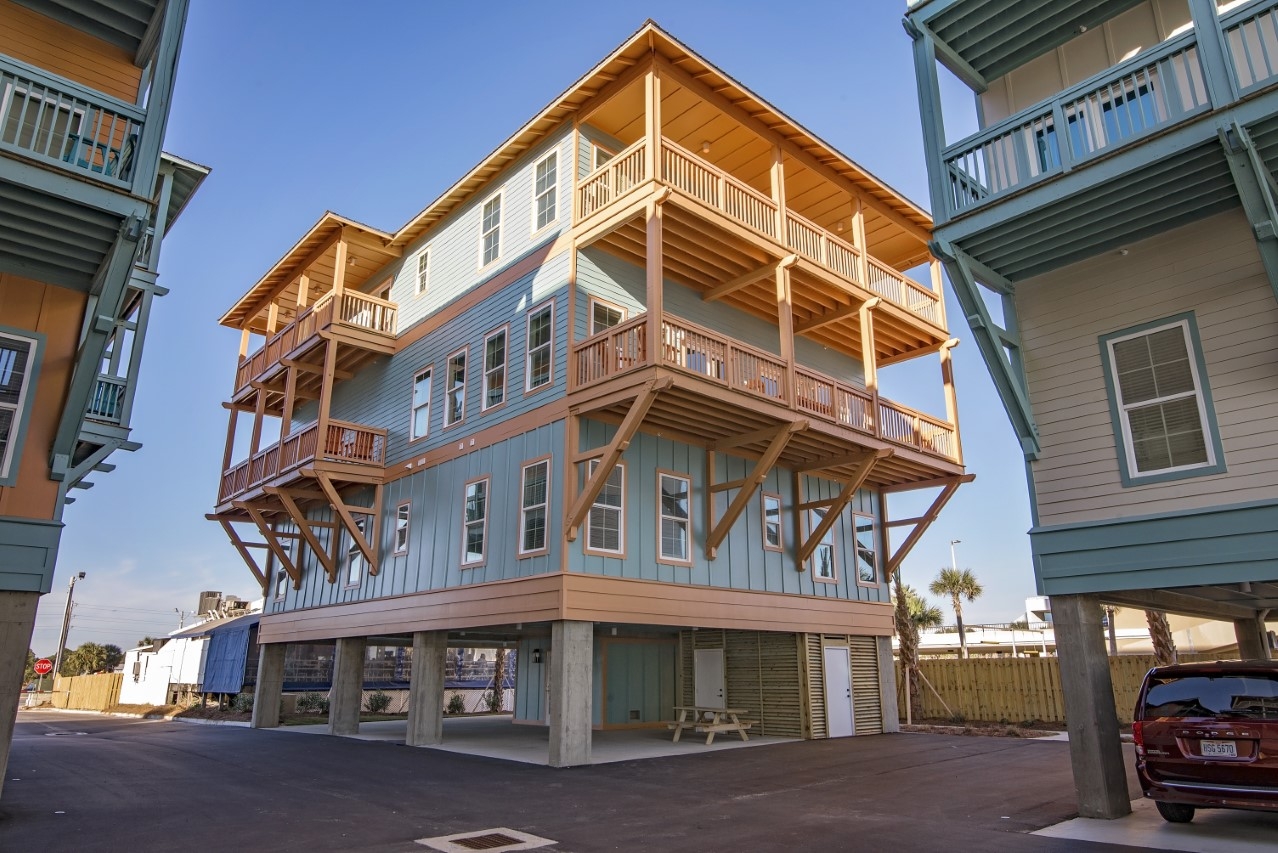 10/25/2022
Good value and location
Everyone enjoyed there stay.
---
Kimberly
10/25/2022 , GA
Shower on main floor dripped replaced shower head that made it worse but we still enjoyed our trip.
10/25/2022
We enjoyed our week!
---
Robert
10/25/2022 , TN
Great service and accessibility.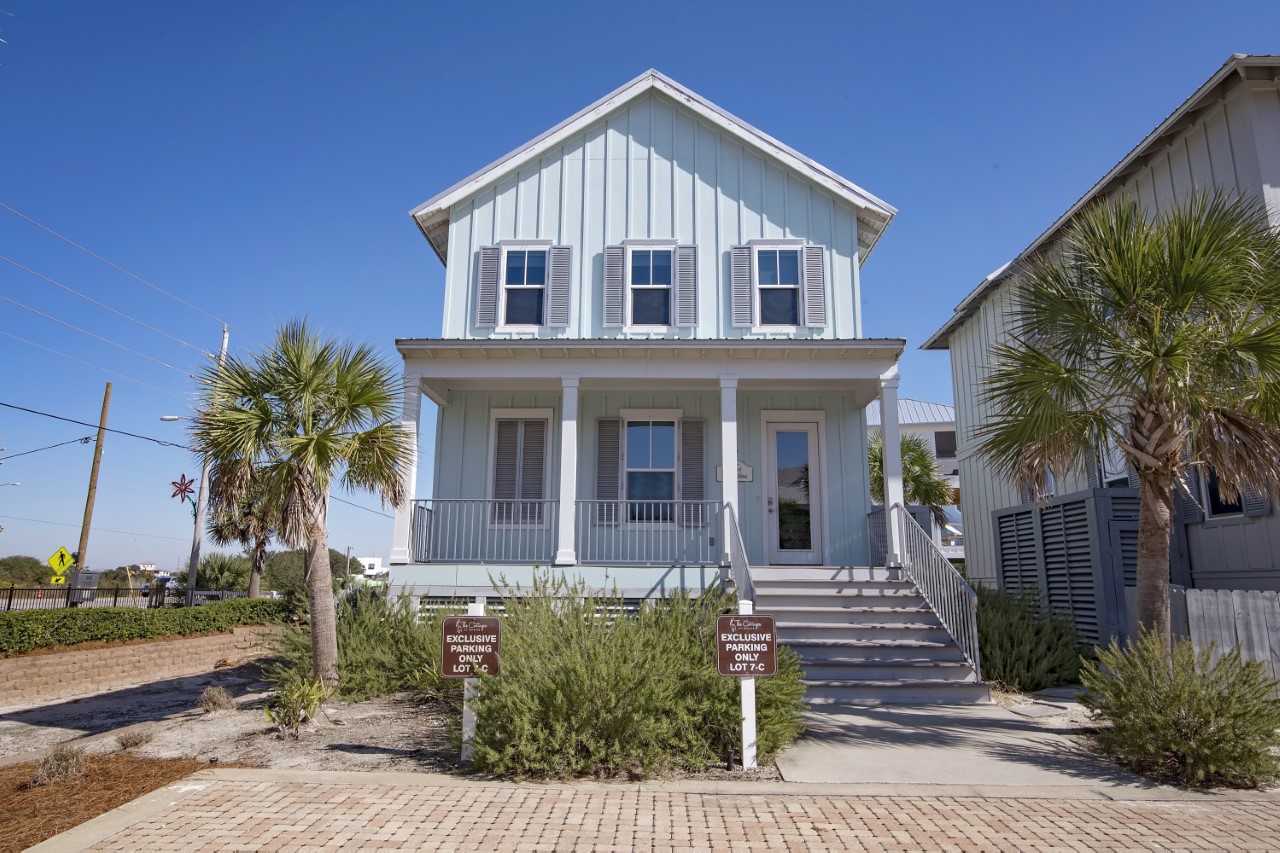 10/26/2022
Great Beach Cottage
This is the 3rd time renting this great beach house and we will stay there again. Beautiful home and location. Thanks
---
Cindy
10/25/2022 , IN
Had to contact three times for non working appliances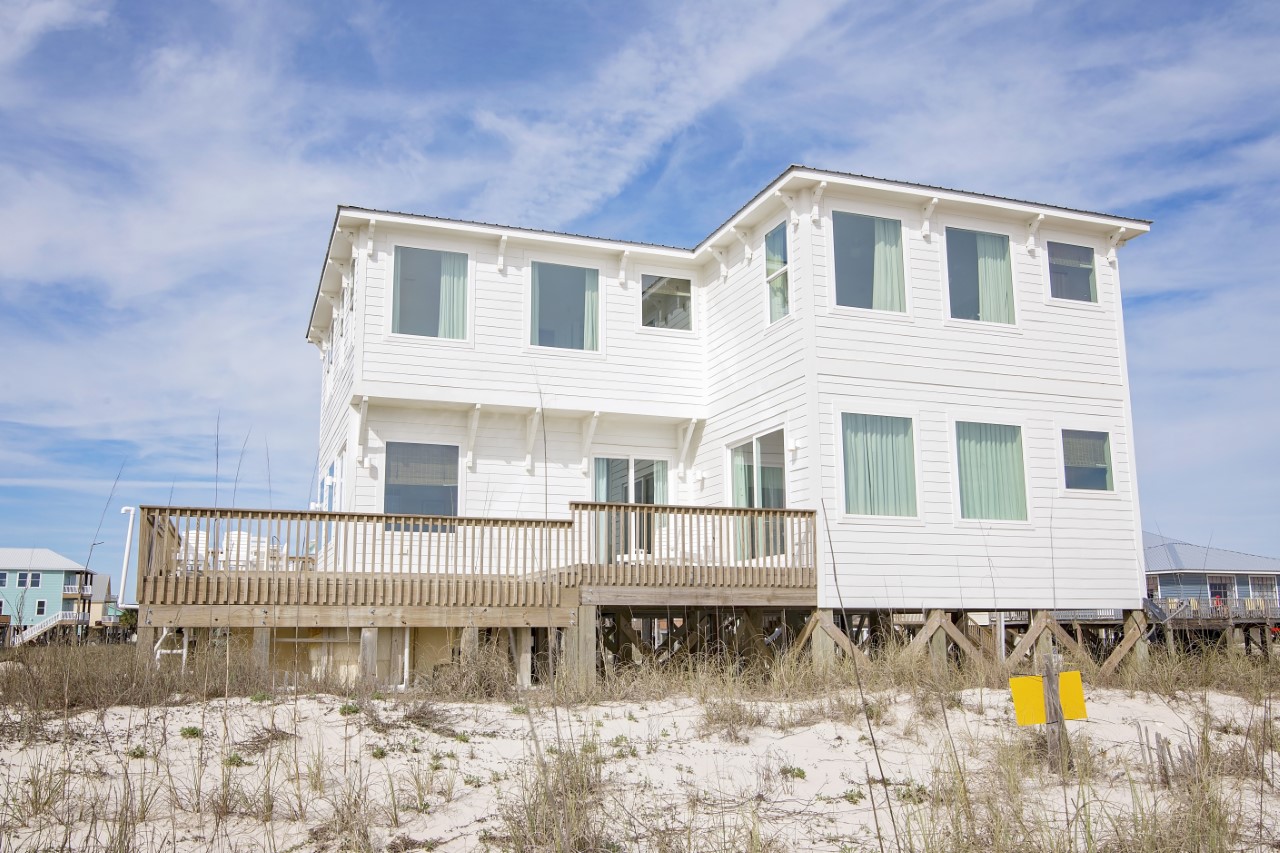 10/26/2022
Needs a deep cleaning…. Trash under couch and beds.
---
Why Trust Verified Reviews?
Verified Reviews are real, authentic reviews collected from actual paying customers, using Shopper Approved's Verified Review Platform. When reviews are Verified by Shopper Approved, you know that you can trust them to make better buying decisions.

Unverified Reviews on the other hand, are reviews collected by Open Review platforms that allow anyone to leave a review, without any validation or proof of purchase. Unfortunately, most reviews you read online are Unverified Reviews, and can't be trusted.

As a consumer, here's how you can tell the difference:

Verified Reviews from Verified Review Platforms like Shopper Approved, have much higher review counts and higher overall Star ratings, because they attempt to collect reviews from every single paying customer.

Unverified Reviews from Open Review Platforms, tend to have much lower review counts and more negative Star ratings, because people with bad experiences are primarily those who leave reviews. This often creates a misleading, inaccurate portrayal of a companies true reputation.

So, when searching for Verified Reviews, look for the name you know you can trust. Shopper Approved.
Are you a Business?
See What Shopper Approved
Can Do For You