MarCELL (Sensored Life) Reviews
888

Verified Customer Reviews
888

Customer Ratings and Reviews

Shopper Approved collects trusted reviews from customers who have made a verified purchase.
---
Customer Service
5
4
3
2
1
SHOW DETAILS
---
Curtis E.
1 day ago
quick and easy to place orders!
---
Joseph D.
3 days ago
Easy to find product and easy to checkout
---
Janet A.
3 days ago
Glad you included Canadians
---
Mary A.
4 days ago
Thanks to the gal who answered questions on my phone call!
---
Colleen
1 week ago , MN
We have researched this product now for some time and believe it will meet our needs
1 week ago
Well we haven't had a power issue yet, we are happy with the ordering process, delivery, ease of setup, and subscription processing.
---
Mary N.
1 week ago
would like to see a place for returning customers to receive a discount. return customers are your best source of advertising and with competition growing you need us more than we need you. Thanks
---
Charles D.
1 week ago
Easy
---
Diana R.
1 week ago
I show dogs and drive an RV. This will be very comforting to keep track of temperatures in the RV.
---
Kathleen G.
2 weeks ago
Wish I'd known about Marvell esluer
---
Lawrence M.
2 weeks ago
Pretty easy and straightforward.
---
Paul S.
3 weeks ago
Easy
---
Valerie G.
3 weeks ago , Pennsylvania
My 5th sensor. Thanks for the sale and discount code.
3 weeks ago
Great product and customer service
We have 4 of these monitors. They are reliable, accurate and communicate easily the status of your monitored area. Also, the customer service of this company is outstanding. I've been using these for years and they've never let me down, nor has the folks at MarCELL.
---
John K.
3 weeks ago
what is typical service life of sensor?
---
Karl C.
3 weeks ago , Massachusetts
Puck arrive on schedule
Directions were clear
Set up and synched as advertised
Working great
---
Jody S.
1 month ago , MN
My brother is the tech person not me. He sent it to me to install at our fathers house. Lucky me it was very easy to set up and check when I want to. I'm hoping it never sends me a warning but it's nice to know it will if something goes wrong.
1 month ago
This was easy to set up, test and use.
---
Gary K.
02/23/2023 , Mn
Good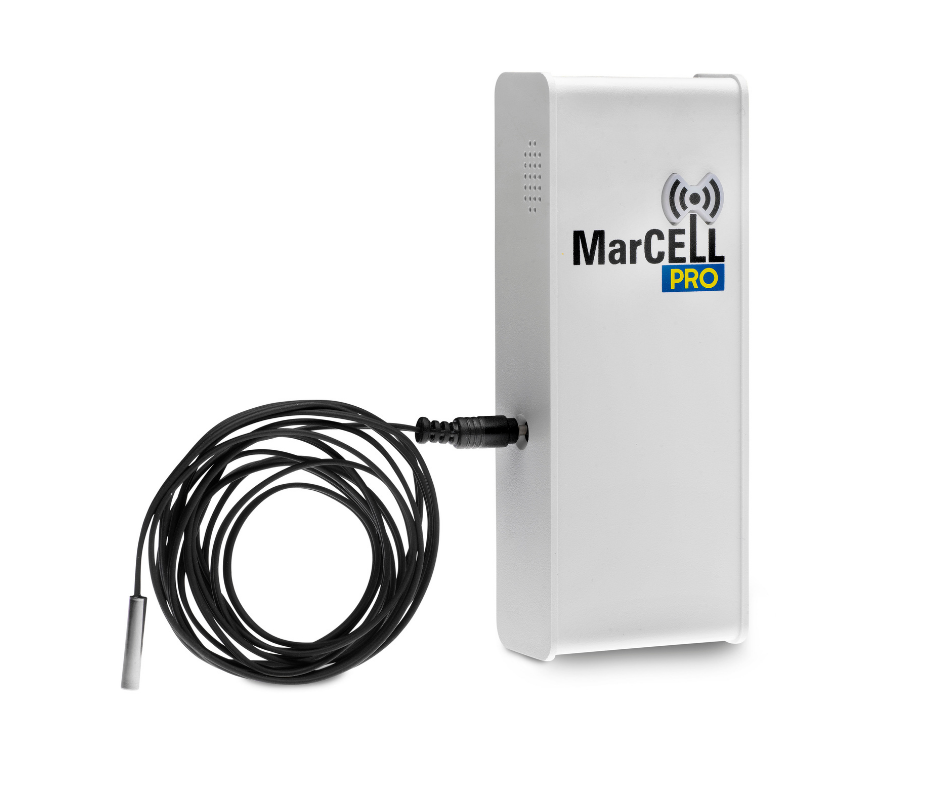 4 weeks ago
Seems to work fine
---
Vincent S.
02/22/2023
Good
---
Darrell F.
02/21/2023 , Colorado
Site is well laid out and provides information that I needed to make a choice for the devices.
---
Anonymous Customer
02/21/2023
Very efficient conversation with product support, and straightforward ordering process.
---
Linda F.
02/20/2023 , Alaska
Support was very helpful
02/20/2023
Product works as described and support has been very helpful
---
Why Trust Verified Reviews?
Verified Reviews are real, authentic reviews collected from actual paying customers, using Shopper Approved's Verified Review Platform. When reviews are Verified by Shopper Approved, you know that you can trust them to make better buying decisions.

Unverified Reviews on the other hand, are reviews collected by Open Review platforms that allow anyone to leave a review, without any validation or proof of purchase. Unfortunately, most reviews you read online are Unverified Reviews, and can't be trusted.

As a consumer, here's how you can tell the difference:

Verified Reviews from Verified Review Platforms like Shopper Approved, have much higher review counts and higher overall Star ratings, because they attempt to collect reviews from every single paying customer.

Unverified Reviews from Open Review Platforms, tend to have much lower review counts and more negative Star ratings, because people with bad experiences are primarily those who leave reviews. This often creates a misleading, inaccurate portrayal of a companies true reputation.

So, when searching for Verified Reviews, look for the name you know you can trust. Shopper Approved.
Are you a Business?
See What Shopper Approved
Can Do For You