Adagiowaterfeatures.com Reviews
555

Verified Customer Reviews
555

Customer Ratings and Reviews

Shopper Approved collects trusted reviews from customers who have made a verified purchase.
---
Customer Service
5
4
3
2
1
SHOW DETAILS
---
Jill G.
1 day ago
Awesome customer service! I love my Tranquil River!
Product Choice
I love my water feature! Your customer service is awesome too!
---
Russell C.
3 days ago
liked the ability to select the actual stone from your stock.
Product Choice
Wanted something unique
Company Choice
Nice product
---
Ronda E.
5 days ago
15% discount was not applied
Product Choice
Pretty
Company Choice
Purchased ten years ago. Just buying a new pump
---
brian G.
1 week ago
Danielle was terrific!
Product Choice
affordability and perfect for the space
Company Choice
the best in the business
---
Jack W.
1 week ago
Great
---
Chet C.
2 weeks ago
VERY KNOWLEDGEABLE AND PROFESSIONAL
---
Mark W.
2 weeks ago , Georgia
Great customer service!
2 weeks ago
The Best
These folks have great customer service and products!!!
---
Lynnette N.
2 weeks ago
Great! Thanks for the free shipping!
Product Choice
We ran out of the bottle that came with our purchase.
Company Choice
We have a water feature we purchased from Adagio. We love it!
---
Thomas M.
2 weeks ago
Very good nice website
Product Choice
Looks, size
Company Choice
Price made in America
---
SHERMAN P.
2 weeks ago
Elite Product Performance and Customer Satisfaction!
Product Choice
Quality
Company Choice
Reputation
---
Macka C.
4 weeks ago
Pretty easy process
Product Choice
For my non profit. laceyslegacynonprofit.com
Company Choice
Nicest ones out
---
Mick W.
10/18/2022
so far so good. Just need my order quick please....
Product Choice
to replace the ones that broke.
Company Choice
I donno
---
Joseph M.
10/18/2022 , FL
All my questions were answered right away
Product Choice
Perfect for the entrance of my home
Company Choice
Best quality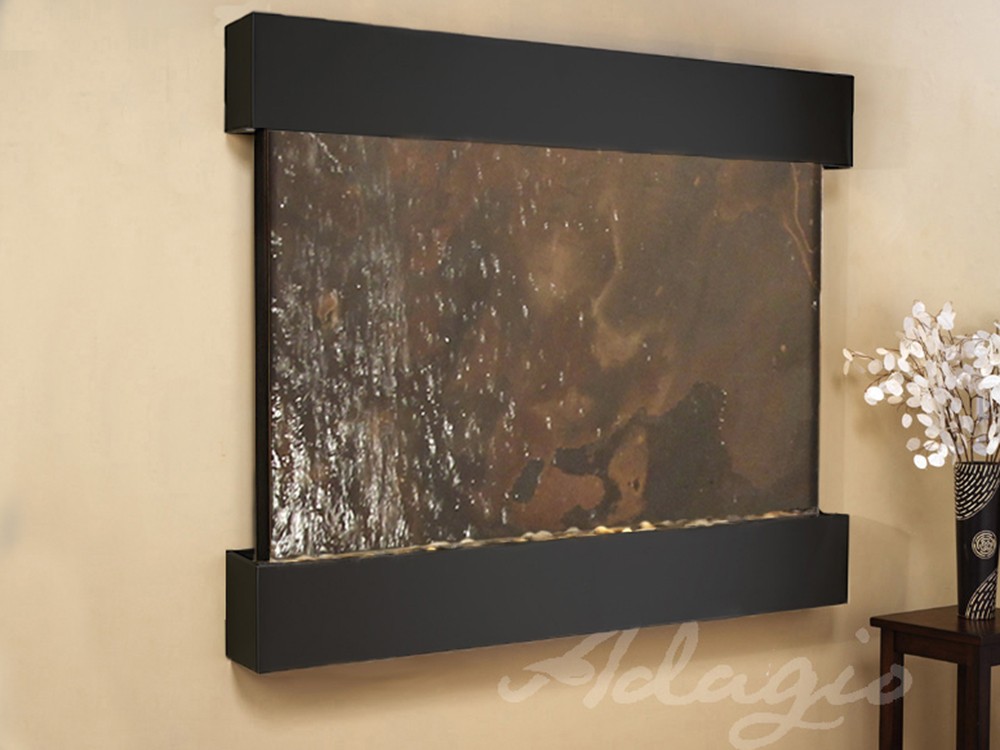 10/18/2022
Wonderful company to work with. Quality products.
---
Debbie B.
10/11/2022
Person I talked to was very helpful
Product Choice
Lightbulb went out in unit
Company Choice
In condo we purchased.
Love the feature
---
Curtis P.
10/03/2022
staff very helpful
Product Choice
have special need for location
Company Choice
quality
---
Terry R.
10/01/2022
Glad it was on sale
Company Choice
I purchased this identical unit 12 years ago. It failed last night, the slate and bottom piece crashing to the ground.
Not happy.
---
Joseph P.
09/29/2022
Lyndsey, customer service is awesome. She pulled the slate and had more accurate pics taken for selection. When you are spending 1.5K, you want to be sure that you have the right stone.
---
Eric M.
09/29/2022
the help and guidance from Lindsey was great!
Product Choice
It appears to be good quality
Company Choice
website and videos
---
Sherri B.
09/28/2022
Danelle is great! This is our second order and Adagio makes great products and your staff is wonderful!
Company Choice
Customer services and nice website!
Product Choice
Decoration for aesthetic office
08/19/2022
09/28/2022
This is our second purchase. It's beautiful.
08/19/2022
---
Brenda S.
09/25/2022
Customer service very helpful.
---
Why Trust Verified Reviews?
Verified Reviews are real, authentic reviews collected from actual paying customers, using Shopper Approved's Verified Review Platform. When reviews are Verified by Shopper Approved, you know that you can trust them to make better buying decisions.

Unverified Reviews on the other hand, are reviews collected by Open Review platforms that allow anyone to leave a review, without any validation or proof of purchase. Unfortunately, most reviews you read online are Unverified Reviews, and can't be trusted.

As a consumer, here's how you can tell the difference:

Verified Reviews from Verified Review Platforms like Shopper Approved, have much higher review counts and higher overall Star ratings, because they attempt to collect reviews from every single paying customer.

Unverified Reviews from Open Review Platforms, tend to have much lower review counts and more negative Star ratings, because people with bad experiences are primarily those who leave reviews. This often creates a misleading, inaccurate portrayal of a companies true reputation.

So, when searching for Verified Reviews, look for the name you know you can trust. Shopper Approved.
Are you a Business?
See What Shopper Approved
Can Do For You